Canatu announces participation to CES 2022 in Las Vegas
Carbon nanomaterial developer Canatu today announced its participation in CES 2022, the world's most influential technology event, taking place Jan. 5-8 in Las Vegas, NV and digitally.
Exhibiting at booth #6971 in LVCC's West Hall, Canatu will utilize the event to present its Advanced Driver Assistance System (ADAS) heater and flexible touch sensor technologies.
As ADAS systems continue to increase, the demands for safety and reliability keep rising. But the system performance degrades in adverse weather conditions. LiDAR sensors are unable to create precise 3D map of the measured data, and camera sensors cannot accurately detect objects.
The Canatu ADAS heater technology enables these active safety systems to function in any weather. Transparent film heaters are used for keeping safety-critical optical surfaces clear from moisture, fog, frost, and snow, enabling reliable system performance under all weather conditions.
What sets the technology apart is that as a transparent thin-film heater, the Canatu ADAS heaters provide even heating and low optical distortion.
DENSO and Canatu will showcase a demonstrator of an on-glass laminated ADAS camera heater. In this demo, Canatu camera heater is laminated on the backside of the windshield glass. DENSO is the world's second-largest supplier of automotive components.
TS TECH and Canatu will showcase a jointly developed 3D touch demonstrator for in-vehicle applications. The new demonstrator integrates 3D touch switches on a decorative door trim, enabling a more convenient and comfortable user experience, while offering OEMs differentiation possibilities through higher degree of design freedom.
SEKISUI and Canatu will present an in-glass embedded ADAS camera heater demonstrator. In this demo, Canatu camera heater is integrated into SEKISUI glass interlayer film between laminated windshield glass. This solution provides ultimate reliability, robustness, high heating performance and high optical quality. SEKISUI is the world leader in high-performance interlayer films for laminated glass found in nearly every car.
Canatu will demonstrate the Origo Steering Wheel concept, which was named a CES 2022 Innovation Awards Honoree and a winner of the German Design Awards 2021. The Origo Steering Wheel brings the smart device User Experience (UX) to cars by enabling the driver to control all key functions purely by thumb without letting go of the steering wheel, minimizing distractions and improving safety. Canatu 3D touch surfaces are tactile by form and remain discreetly hidden until lit, enabling design freedom and intuitive UX.
CES is all about interacting and networking with peers, and presents a unique opportunity for attendees to experience the winning concepts first-hand.
The booth will also include other demos presenting different means to integrate Canatu ADAS heaters into a vehicle such as an in-glass embedded ADAS camera heater on a PET substrate, an ADAS camera heater on a PC substrate, and a 3D CNT LiDAR heater using polycarbonate (PC) substrate and LiDAR resins. Visitors will get to learn layer-by-layer assembly of different concepts, and different coating and lamination technologies used in the final products.
Visitors will also get to see the world's thinnest and strongest free-standing CNT membranes at the booth. These porous membranes can be used in EUV Lithography as sophisticated particle filters to enhance precision and throughput of high-NA semiconductor manufacturing.
Canatu representatives will be available at the booth for additional inquiries and in-booth presentations throughout the event. Please join us for this unique opportunity.
Contact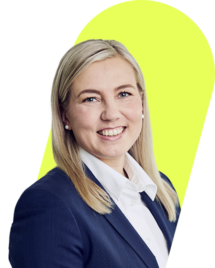 Send us a message and we'll get back to you soon.
About Canatu
Canatu is a carbon nanomaterial developer creating the most advanced carbon nanotubes for industry-transforming products. The Canatu carbon nanotube (CNT) technology has been created with a unique process that ensures the required versatility and reliability for highly engineered solutions. Canatu partners with forerunner companies, together transforming products for better tomorrows with nano carbon. The company's focus is in the automotive and semiconductor industries with the portfolio's core spanning from ADAS heaters to 3D touch sensors and to EUV membranes. The experts at Canatu think big and create impacts on the tiniest scale – nano solutions for massive impact. Canatu's headquarters are in Finland with sales offices also in the US, Japan and Taiwan.