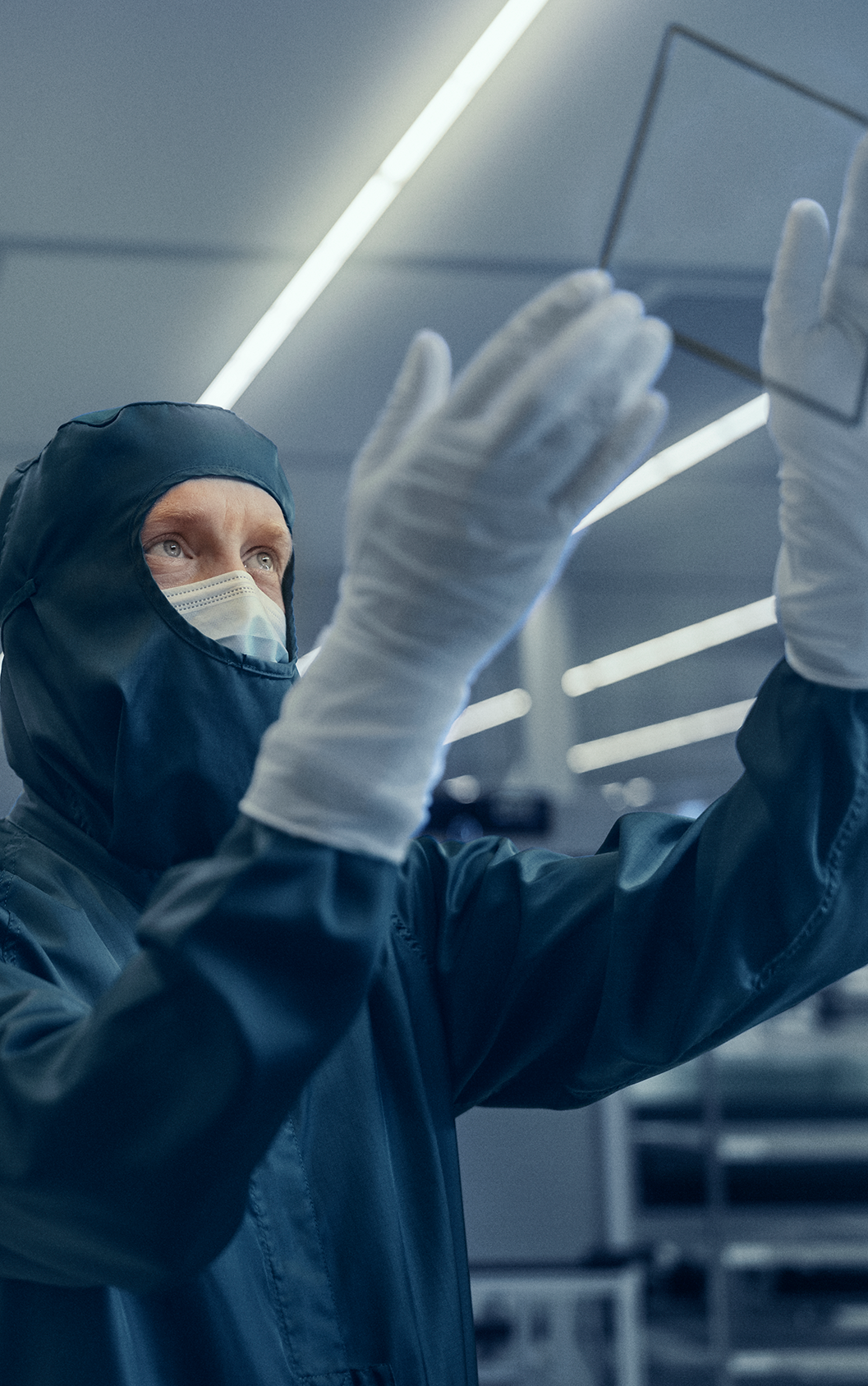 EUV pellicles
EUV pellicles are membranes used to protect the photomask from contamination while permitting high EUV transmission. EUV pellicles made of Canatu CNT offer unique benefits unparalleled by other materials.
Protecting the photomask from defects
EUV pellicles made of Canatu CNT are a critical enabler of high yield and throughput in high-volume semiconductor manufacturing. EUV pellicles protect the photomask from defects, enhance precision, shorten processing, and increase production efficiency on the wafer by ~25%
Defects in printing remain a key constraint to EUV lithography uptake. Build-up of tiny dust particles on a photomask (reticle) can lead to printing errors. Thus, a sophisticated particle filter like the EUV pellicle is required.
Key Properties:
97% transparency at EUV
high heat stability
robustness to pressure differentials
nanoscale filtering capabilities
high uniformity
The most advanced CNTs for EUV lithography
Scorecard which compares results derived from testing Canatu CNT pellicles to optimal targets. Results show that Canatu CNT pellicles exhibited outstanding optical properties, such as high EUV transmittance and low EUV flare.
Table: Gallagher et al., "EUV lithography and materials that propel it forward", Proceedings of the 2020 EUV Lithography Workshop, June 7-11, 2020.
Read more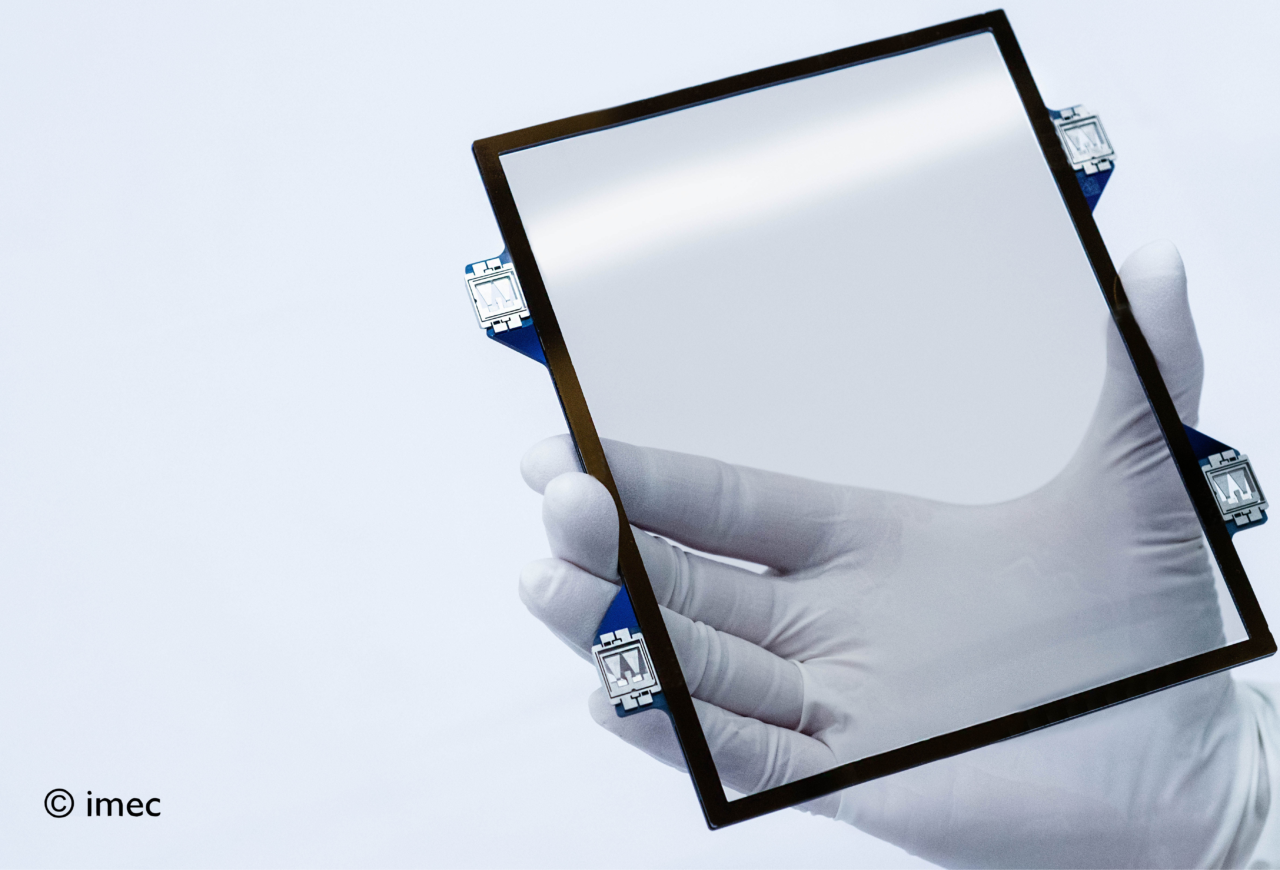 Imec demonstrates CNT pellicle use on EUV scanner
Since 2015, Canatu has been working with Imec to develop membranes that meet the EUV pellicle targets for properties such as transmittance, thermal durability, permeability, and strength.
Read more
Download technical paper
Download SPIE Photomask + EUVL Conference proceedings to learn more about our versatile platform technology, unique synthesis and direct dry deposition methods, common variations, and potential applications for our carbon nanotube membranes.
Download technical paper
The most promising EUV pellicles for High-NA scanners
Fabricating a carbon nanotube membrane that is thin enough to limit the imaging impact while robust enough to survive handling is extremely challenging.
Firstly, the material must be highly transparent to the 13.5nm light that is absorbed by most materials. The higher the transmittance, the better the output, effectively lowering the cost per unit.
EUV pellicles made of Canatu CNT free-standing membranes with 97%T at EUV can improve production efficiency by ~25%. These EUV pellicles can thus enable high yield and throughput in advanced semiconductor manufacturing.
Secondly, high transmission requirements must be met in order to support the trend towards increasing source power that results in higher temperatures. At 800W and above in the current scanner environment, other existing options begin to deteriorate.
High transmission and heat resistance aside, low flare is also required to print features with extreme precision without pattern distortion. Finally, EUV pellicles must meet stringent chemical and mechanical requirements to withstand the EUV scanner environment.
Carbon nanotubes are emerging as the most promising material for EUV pellicles used in the next-gen high-power scanners.
Since 2015, Canatu has collaborated with Imec, a world-leading research and innovation hub in nanoelectronics and digital technologies, to develop CNT-based EUV pellicles.
EUV pellicles were mounted on reticles and exposed in the NXE:3300 EUV scanner at Imec, demonstrating the successful fabrication and scanner handling of full-field CNT pellicles. The tested CNT pellicles had a single-pass EUV transmission up to 97%. The impact on imaging was found to be low and correctable.
Contact our specialist in EUV pellicles