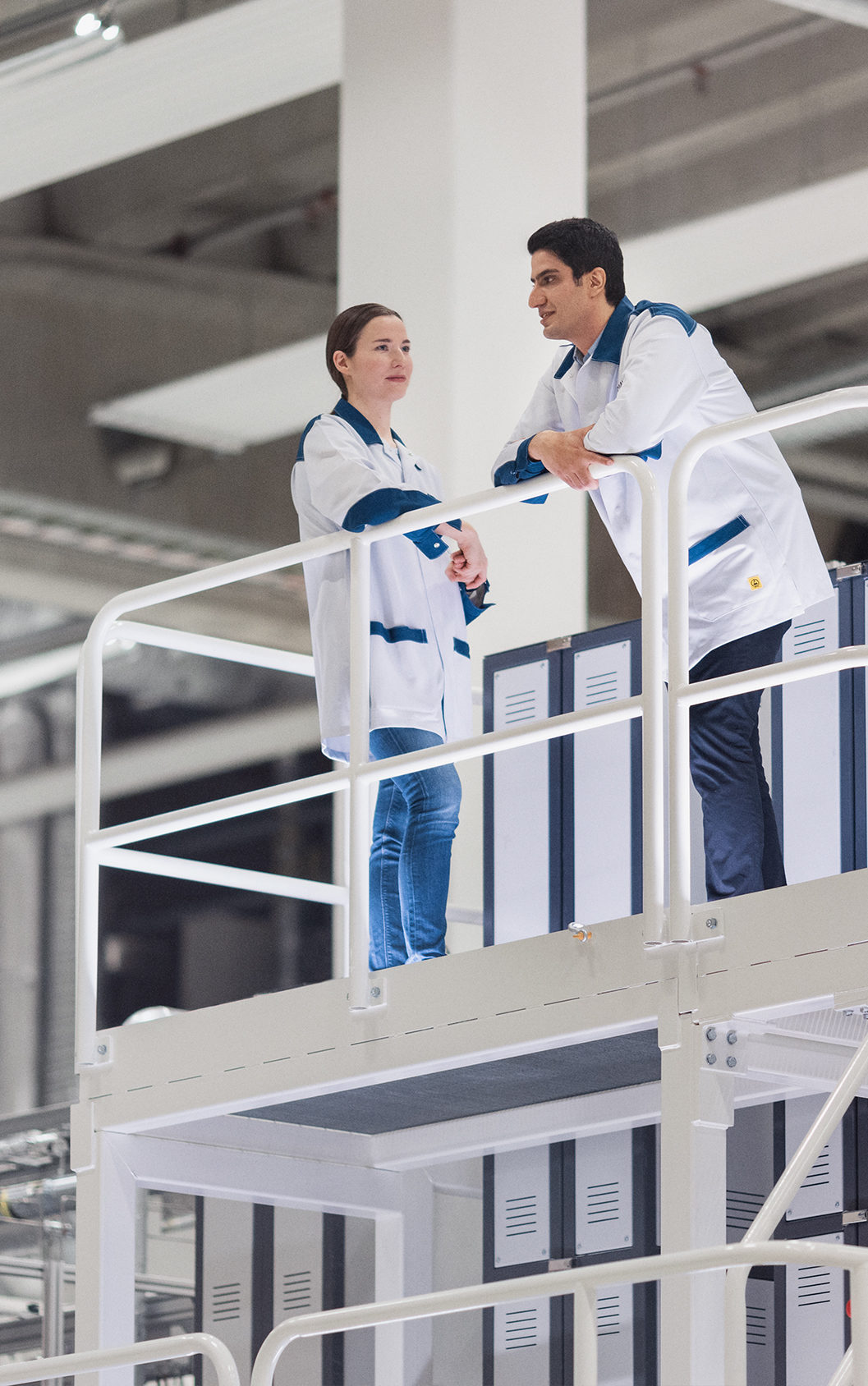 Canatu CNT product platforms
Our platforms allow us to scale our expertise in Canatu CNT. From our product platforms – currently transparent conductive films, free-standing CNT membranes and point-of-care sensing – we develop diverse products with different industries. Each platform has its unique properties that are applied to different needs, creating transforming products.
Solid core for applying Canatu CNT for various industries
We build on our expertise to develop a scalable foundation for solutions. Our manufacturing and product platforms give us a springboard for creating diverse solutions and applications for different industries. Today, Canatu has three product platforms used across our automotive, semiconductor and healthcare products. The product platforms share common elements like the manufacturing setup, material recipe and know-how, which can all be tailored to product needs. The platforms optimize manufacturing flexibility, speed up new product development, save costs and reduce time to market.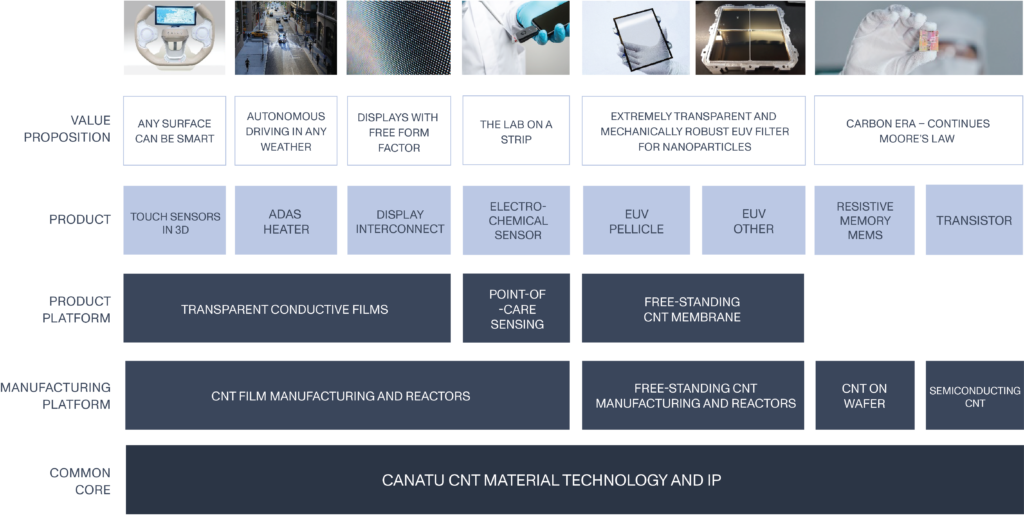 Canatu product platforms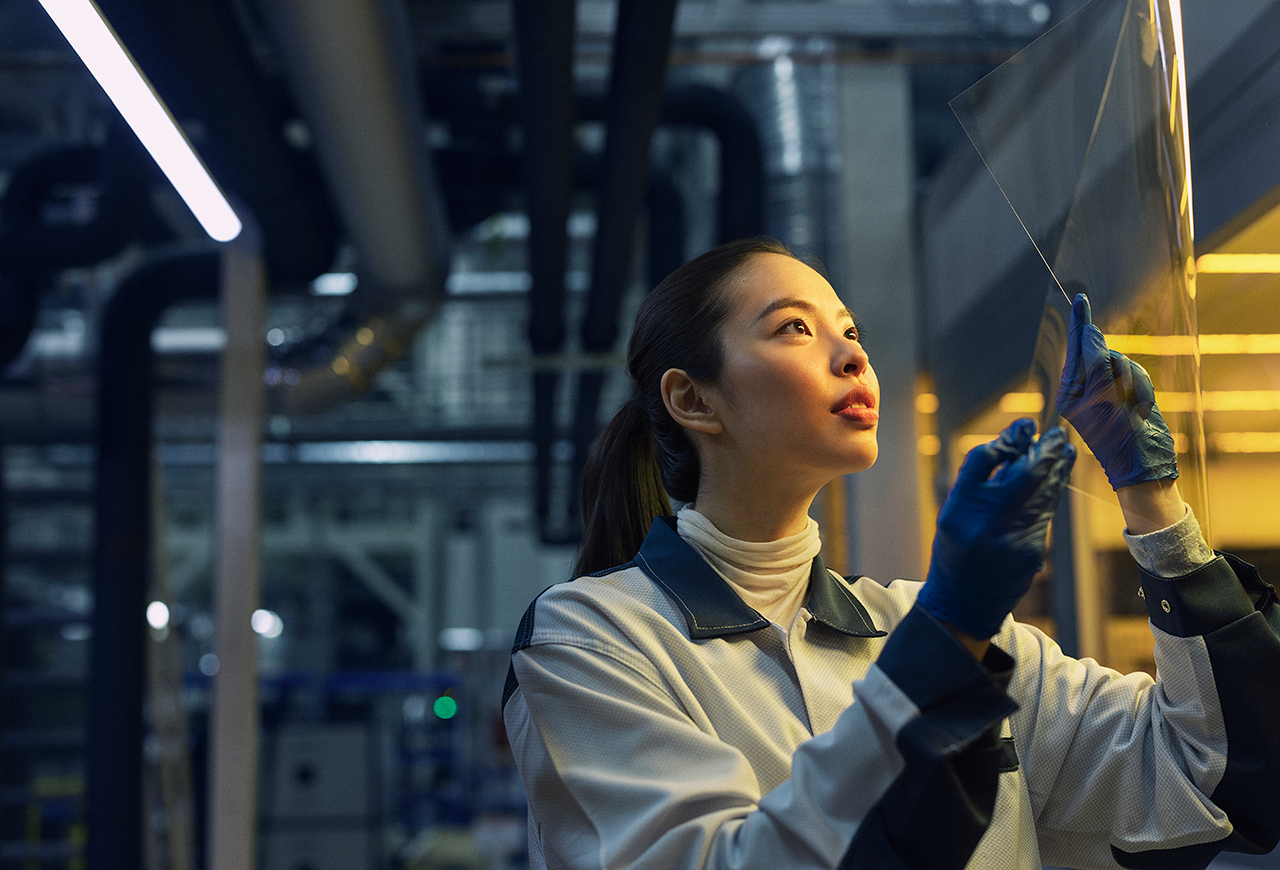 Transparent conductive films
Transparent conductive films are used in automotive film heater and touch sensor products. Thanks to its record-high transparency and conductivity, the Canatu CNT film enables high performance in the end applications.
See platform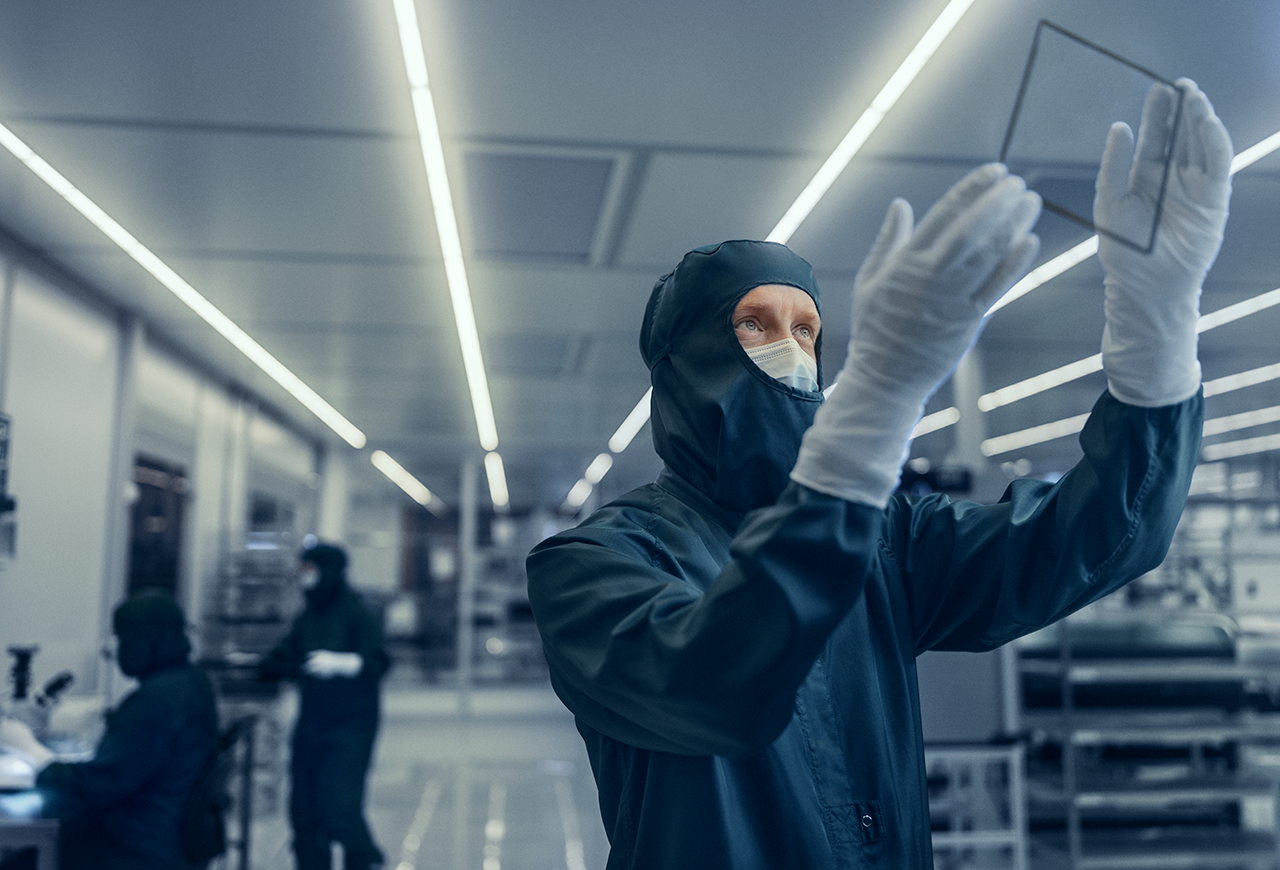 Membrane
Canatu CNT membranes are the world's thinnest self-standing material structures that can be utilized in the EUV ecosystem products such as EUV pellicles for EUV scanners.
See platform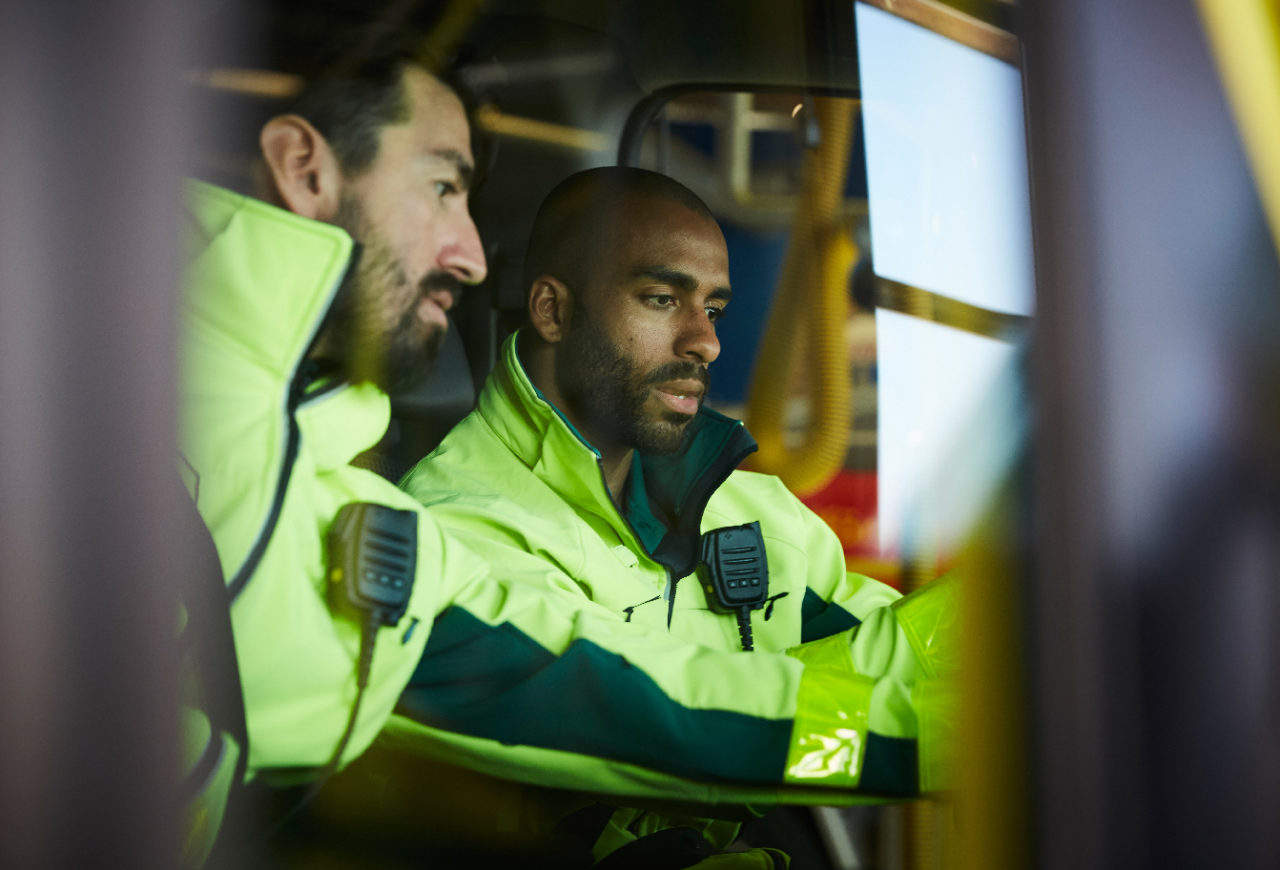 Point-of-use sensing
Canatu CNT technology can act as the platform for clinical testing. Electrochemical sensors using Canatu CNT are ideal for point of use diagnostics due to their high signal-to-noise ratio and repeatability in mass production.
See platform
Contact our specialist in product platforms