Future developments
The discovery of new things is deep in Canatu's DNA. From the beginning, we have explored uncharted territory with curiosity. And that is something integral to who we are as a company and what our experts are inspired by. The world is not ready, we tend to say.
We are alert to what happens in our current key industries, while also observing with curiosity what goes on in other fields. Curiosity leads to discovery, and when we identify new needs and opportunities, we evaluate what part we could play and whether it is worth pursuing. Seeking new opportunities and thinking ahead comes naturally to us.
While our experts solve the issues of today, they are also working on what's to come. Canatu R&D envisions and acts upon what our tomorrows need, even decades ahead.
Currently, we focus primarily on the automotive and semiconductor industries with the offering for medical diagnostics developing fast. Developments in other areas are also in the pipeline.
Nano carbon at the heart of innovation
Everything we do is based on our expertise in nanotechnology and working with nano carbon. This is what makes us versatile and gives us the means to advance breakthrough innovations and solutions with a wide-reaching impact in select industries.
Our R&D works on honing current mass production projects and developing existing client issues in addition to exploring new territory. Through shared projects, we collaborate closely with our clients and partners, solving issues right now to advance new products. With future developments, we devise a roadmap on how to combine our own breakthroughs with Canatu CNT to work with new industries.
The more progress we make with carbon nanotubes, the more opportunities it creates. We are driven by a passion to be part of introducing new, better products and solutions that will touch people's lives. When collaborating, we share our expertise and open up new avenues for the people we work with. Sometimes a breakthrough is one tiny solution away – a nano solution can have a massive impact.
The future of carbon nanotubes
When carbon nanotubes were invented, they were much more rudimentary than today. Nowadays, we are able to create consistent quality and increasingly design the kinds of carbon nanotubes that we need for various products.
Technology is continuously developing allowing us to see tinier scales and work in them. This expands the possibilities of what we can do. In the early days of carbon nanotubes, their impact was only incremental. They didn't really make a difference in the products they were involved in, CNT's benefits were more about saving material or making things a little more convenient. Today's CNT is more developed, and because its properties are more consistent and broad, it has a transformative impact when used.
Canatu CNT is a prime example of this, and it's also why we have chosen to focus on highly engineered solutions with forerunner companies. The properties of Canatu CNT support products where reliability and performance are key.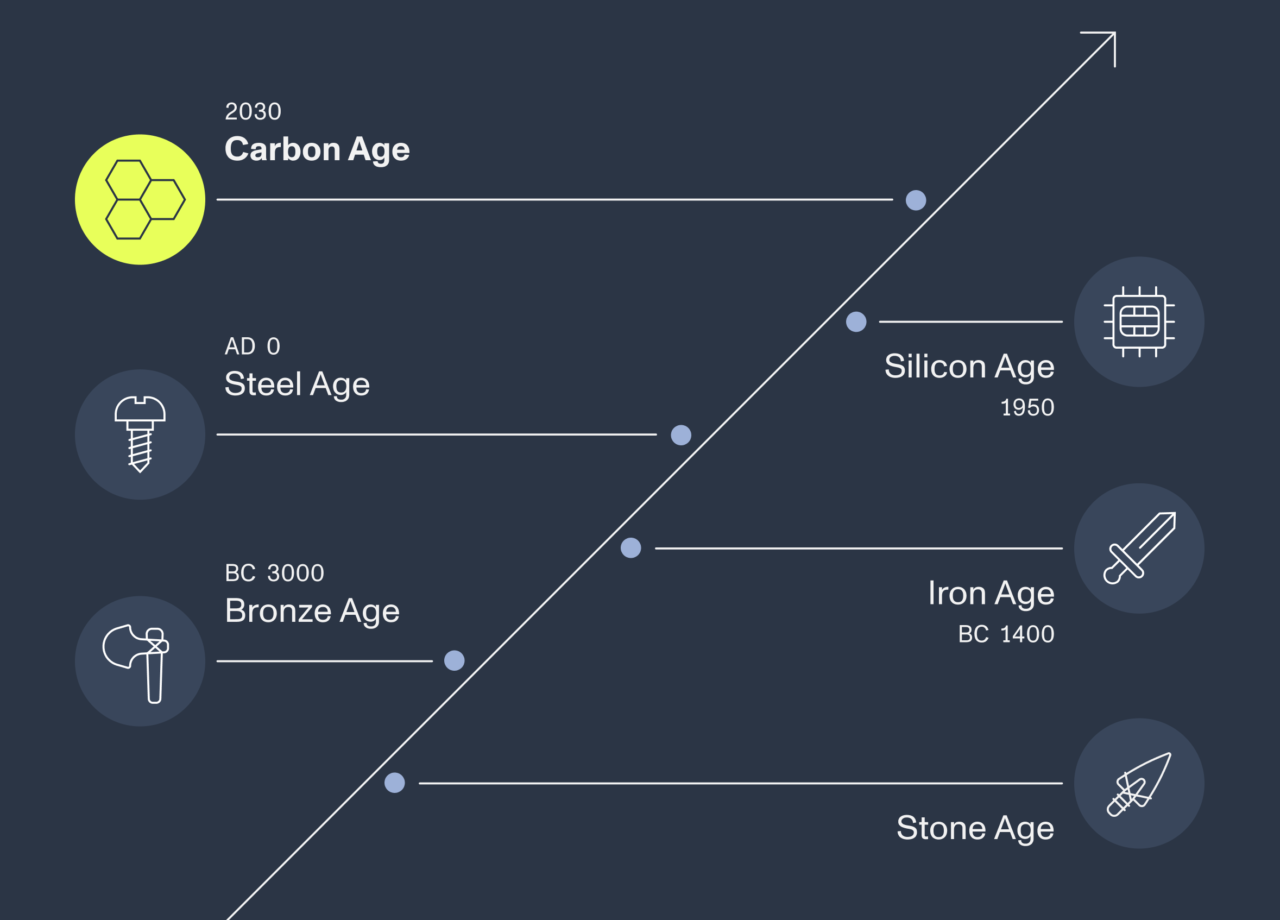 Accelerating the carbon age
We are moving from the silicon age to the carbon age. Canatu is accelerating the arrival of the new age by innovating with nano carbon. Carbon is a future-proof material. Working with nanotechnology taps into its outstanding versatility and allows us to replace materials with a negative environmental impact. We see this happening, for instance, in how silicone is being replaced in the semiconductor industry for greater sustainability and efficiency.
Contact Ilkka for future developments