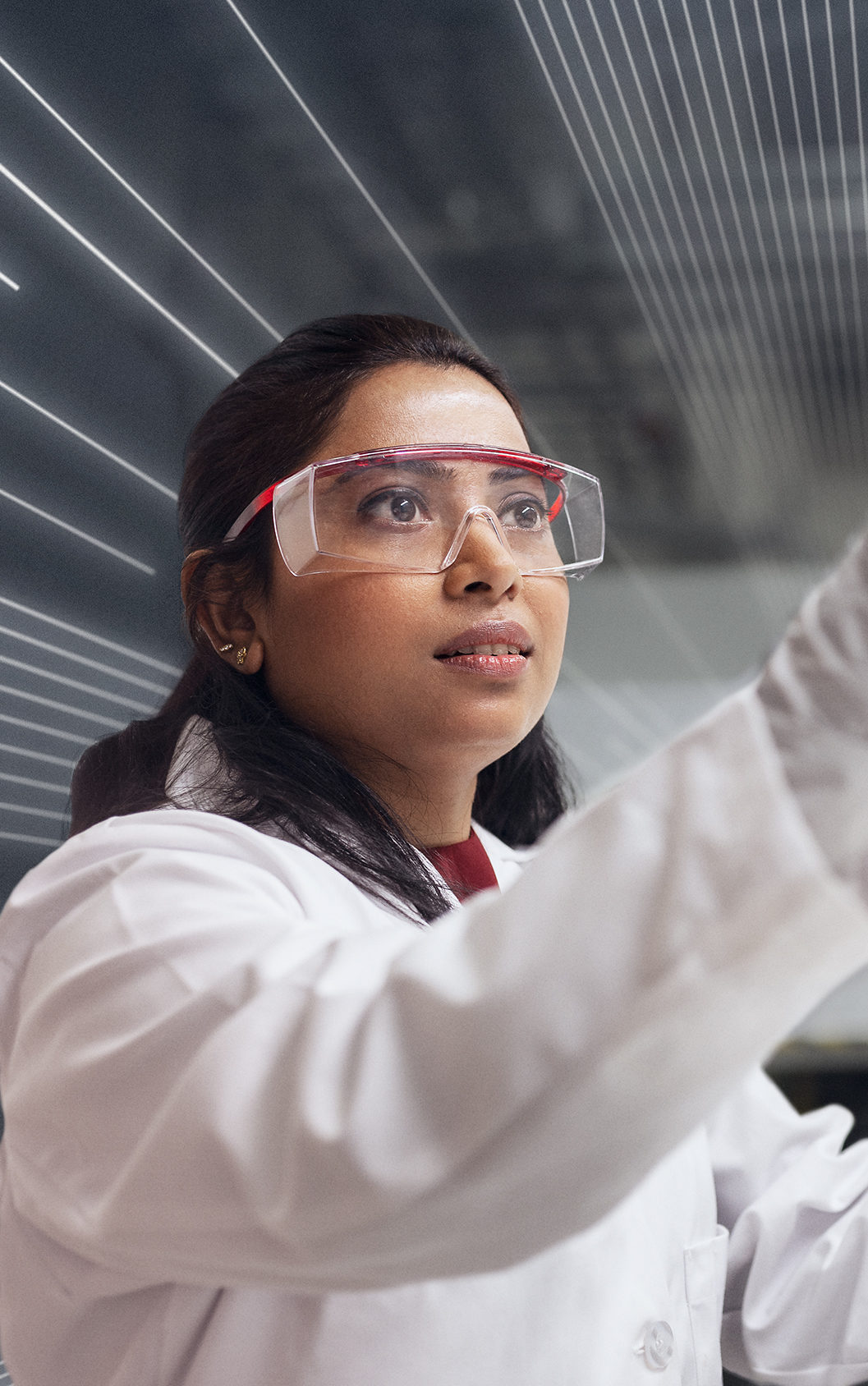 Company
Canatu creates nano solutions for massive impact. We work with carbon, the most versatile material in the universe, and collaborate with other forerunner companies to make breakthrough innovations.
Collaborating with forerunners to make breakthroughs
Canatu develops the most advanced carbon nanotubes for industry-transforming products. We work together with forerunners, integrating Canatu CNT into shared processes for transformational impact. Together we create the potential to impact business and everyday life. We are inspired by collaboration and the chance to leave a mark on the world with advanced solutions and products.
Our current focus is on in the automotive and semiconductor industries with our portfolio's core spanning from ADAS heaters to 3D touch sensors and to EUV membranes. In the automotive industry, we have been working in mass production since 2015. It has accelerated the maturity of the material, ensuring consistency of quality required in highly engineered solutions. Canatu CNT has the required versatility and reliability for transformative impact.
Combining our expertise in the nanoscale with the industry-defining vision of our collaborators, we create nano solutions for massive impact.
Experts in the nanoscale
The dimension we work in is the nanoscale. More and more things are being solved in a smaller dimension simply because we can see smaller dimensions. Zooming into a minute scale expands what we can do, leading to new solutions for products and everyday life.
Carbon is at the centre of what we do. We tap into its versatility by going to the molecular level. Carbon is a future-proof material as a sustainable alternative to, for instance, mined materials. Therefore, with nano carbon we can support industries in replacing old solutions with more sustainable ones.
Carbon nanotubes are increasingly being used in products, and even if people have never heard of CNT, it will have a role in their lives especially when the use of CNT becomes more commonplace in the semiconductor industry.
Carbon nanotubes will touch every person's life in
one way or another even if they do not know it.
Carbon nanotubes have been around for over 20 years yet what we can do with them today due to extensive research, experience in mass production and proven quality is hugely different. In the beginning, the role of CNT was incremental while today their impact as part of products is potentially transformative.
For better tomorrows
Canatu has come a long way since its origins. We have always been driven by curiosity to discover new ways to do things. Increasingly this curiosity has become more structured powered by a commitment to achieve and creating impact through collaboration.
Being focused on creating the most advanced nanotubes allows us to be focused on improving products, even entire industries, with an impact on people's lives. Even though we will not change the world alone, working with a variety of industries lets us create an impact that leads to transforming products for better tomorrows.
Join us in transformation
Canatu works together with some of the most exciting companies in the world. We are constantly looking for curious, committed, collaborative and passionate professionals to our team. If you are an expert or a budding one, and eager for new opportunities, get in touch with us.