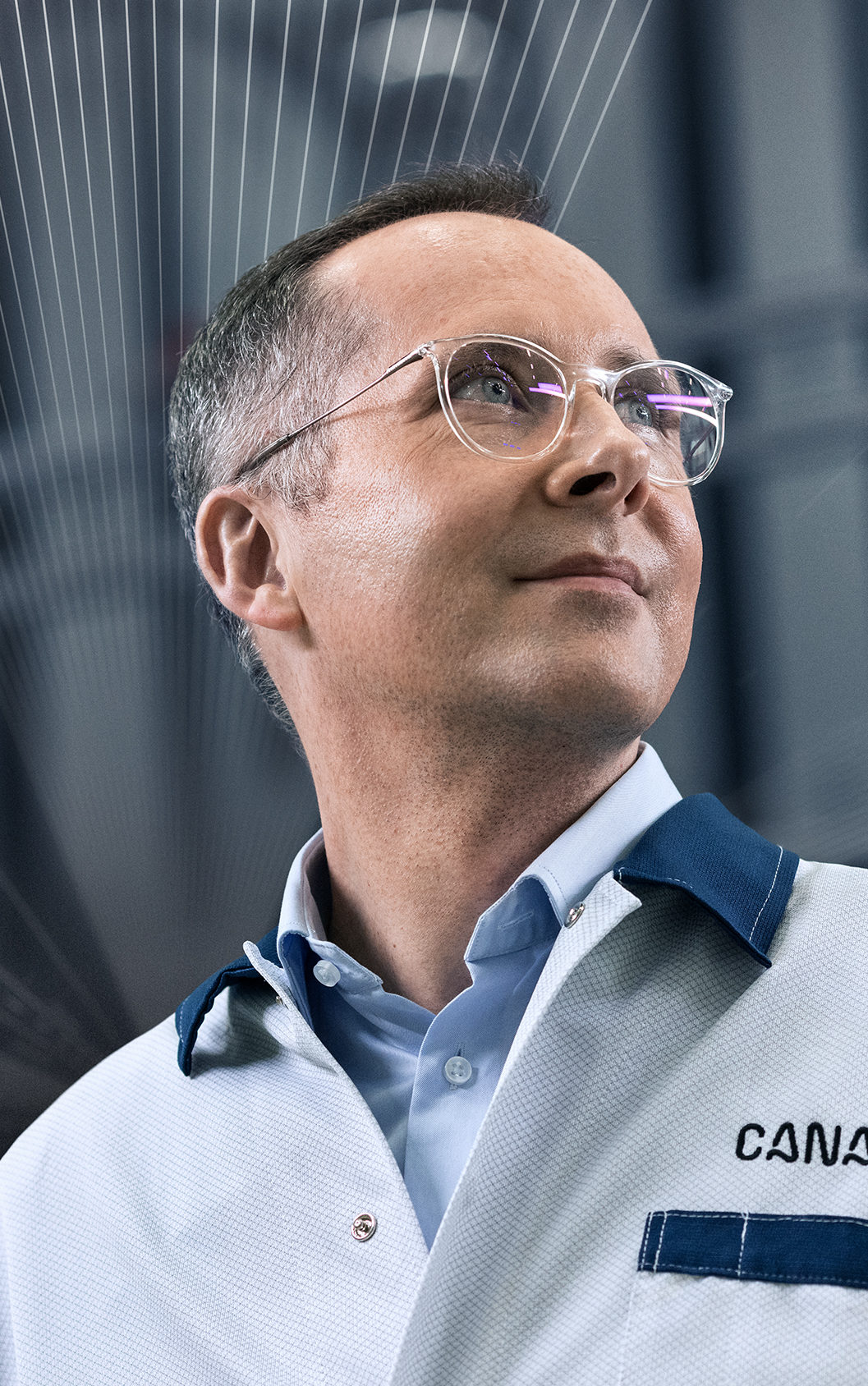 Vision & purpose
Advancing among the forerunners requires great focus. We are all seeing how fast and unexpected change is now the new normal. Companies such as Canatu and its customers combine agility to adopt new discoveries with staying true to what they do.
Following a clear vision
We have matured from a start-up to a well-established company with a clear vision and strategic focus. This has also meant setting in place a foundation that keeps our course clear even when the surrounding world asks us to readjust our journey. Because, when your foundation is set, there is room for flexibility while remaining true to you core.
Values reflect who we are
Curiosity was our key defining quality when Canatu first got started. The immense possibilities of carbon nanotubes excited us. They still do, but our curiosity is now more focused. Our curiosity to discover is tied directly to our commitment to achieve, which grounds us and drives us to innovate new products with the potential to transform life as we know it.
Collaboration together with colleagues, partners and clients is how our work really takes flight. We work together to really find out what works best in practice. We collaborate for impact. All this work and innovation is ultimately fueled by our passion for progress, which keeps us going and developing. It gets us over the finish line on individual projects and keeps us looking ahead towards future solutions.


Purpose as our bedrock
To keep our ultimate goals clear, we work with our purpose in mind. Even when day-to-day work forces us to focus on projects and details, the broader meaning of our work remains in the undercurrent. We exist to create a positive impact in the world with a variety of partners.
Our purpose is transforming products for better tomorrows with nano carbon.
We will not create a better future alone. Rather, we work together with several partners on several fronts for better tomorrows. Focusing our expertise with that of others, leads to products that transform industries. Canatu creates these transformational products in our unique environment, the nano dimension, where we innovate with nano carbon.
Through our work, we are together redefining the future of the industries we work with and replacing obsolete products with future-proof solutions.
Vision we aspire to
The versatility that we achieve with our carbon nanotubes (CNT), creates countless opportunities. Yet the properties of our specific Canatu CNT, has made it easy to define our key focus. The properties of our carbon nanotubes make them ideal for highly engineered solutions.
Our vision is to create the most advanced carbon nanotubes for industry-transforming products.
We develop, create and deliver unique technology and products. Innovation is key to continuous growth. We build ecosystems, which opens new opportunities to expand our expertise with a variety of industries for a transformative impact.
With Canatu CNT, we bring new possibilities to the table, leading to breakthroughs. Because we work with high tech pioneers, it demands a lot from Canatu CNT. In other words, the reliability of the key properties of our products are vital.
The promise that we deliver
Through all that we do, we deliver on our promise:
Nano solutions for massive impact
We think big even when we create small – and you can't really get much smaller than nano. Knowing the potential of nanotechnology and carbon nanotubes, we prefer to aim for massive impact with whatever we are creating.
Together with our partners, we leave a mark in the world.