Deloitte Technology Fast 50 ranks Canatu as one of the fastest growing technology companies in Finland
Carbon nanomaterial developer, Canatu, announced today that it had been recognized as one of the fastest growing technology companies in Finland under the Deloitte Technology Fast 50 program. Technology Fast 50 is the pre-eminent technology awards program that ranks the fastest growing technology companies – both public and private – in Finland during the past four years, with 2020 marking its fifteenth anniversary.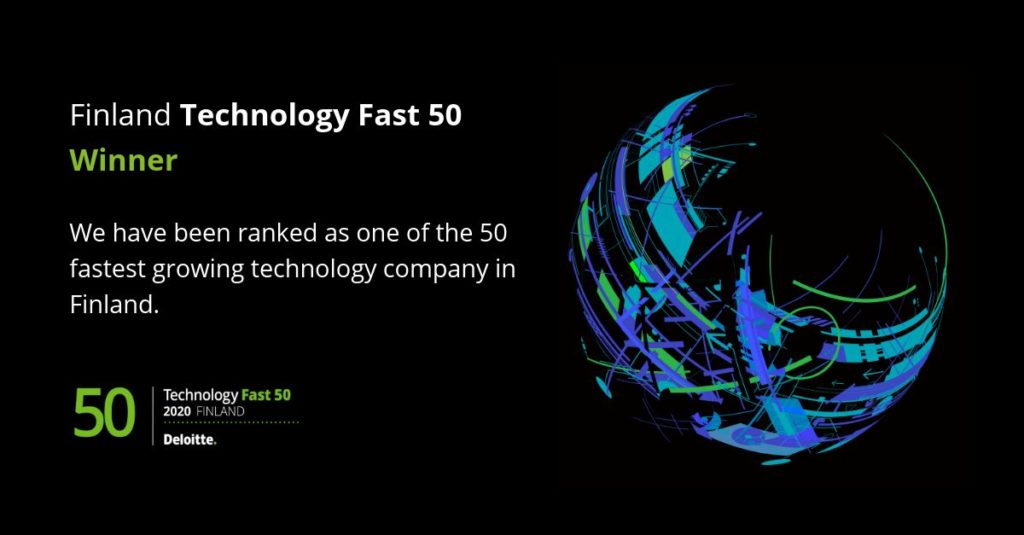 Technology Fast 50 award winners for 2020 were selected based on percentage fiscal year revenue growth during the period from 2016 to 2019.  Canatu had fiscal year revenue growth of 399% during the period of 2016 to 2019, placing Canatu 42nd on the list.
"Growth companies play an integral role in the future and renewal of Finland's technology sector. We can be really proud of the Finnish technology expertise. We are extremely happy to see a strong line-up of unique technology companies in this year's Technology Fast 50 list and highlight many global success stories such as Canatu"

Joni Pitkäranta, Lead, Emerging Growth Companies, Financial Advisory, Deloitte Oy
"It is a great honor to be recognized among this fantastic group of Finnish tech companies driving growth and reshaping industries with technology. COVID-19 will accelerate change and create new opportunities for companies that have deep technology expertise, drive to push forward and agility to change and come out of the pandemic as a winner. Innovation leadership is clearly one of the best ways for the Finnish companies to win in the global marketplace. At Canatu, we are ever-more driven by the passion to create innovative new solutions for the new needs of the automotive and semiconductor industries"

Juha Kokkonen, CEO, Canatu Oy
Overall, the 2020 Technology Fast 50 list for Finland features winners across multiple industry segments. Growth for individual companies on the list ranged from 364% to 2514%. The fastest growing companies in Finland over the past 4 years were GameRefinery (2514%), Wolt (2395 %) and Dispelix (2120%).
Combining technological innovation, entrepreneurship, and rapid growth, Technology Fast 50 companies span a variety of industry sectors including hardware, software, telecom, semiconductors, life sciences, and emerging areas, such as clean technology. Many of these companies are on the cutting edge and are transforming the way we do business today. Technology Fast 50 Finland is a sub-initiative of the Deloitte Technology Fast 500TM EMEA program, which provides a ranking of the fastest growing technology companies in Europe, The Middle East, and Africa (EMEA).
To be eligible for Technology Fast 50 recognitions, companies must develop or own proprietary intellectual property or technology that contribute to a significant portion of the company's operating revenues, or it manufactures a technology related product, or devotes a significant percentage of operating revenues to research and development of technology, or the company uses unique technology to solve problems. Additionally, companies must have base-year (2016) operating revenues of at least 50 000€ and fourth year (2019) operating revenues of at least 1 million €. Companies must also be in business for a minimum of four years and be headquartered within Finland.
Contact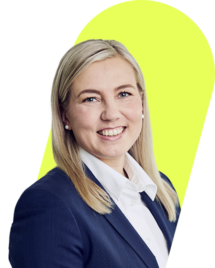 Send us a message and we'll get back to you soon.
About Canatu
Canatu is a carbon nanomaterial developer creating the most advanced carbon nanotubes for industry-transforming products. The Canatu carbon nanotube (CNT) technology has been created with a unique process that ensures the required versatility and reliability for highly engineered solutions. Canatu partners with forerunner companies, together transforming products for better tomorrows with nano carbon. The company's focus is in the automotive and semiconductor industries with the portfolio's core spanning from ADAS heaters to 3D touch sensors and to EUV membranes. The experts at Canatu think big and create impacts on the tiniest scale – nano solutions for massive impact. Canatu's headquarters are in Finland with sales offices also in the US, Japan and Taiwan.