Business Finland and 3M's Minnesota roadshow: changing world mechanisms
Business Finland and 3M hosted a virtual roadshow Changing World Mechanisms in May 27th, to explore joint opportunities in clean energy, digitalization and IoT. Canatu CEO, Juha Kokkonen, presented Canatu as an example of how businesses thrive in Finland, and spoke about the inspiring collaboration with 3M.
Minnesota and Finland share more than similar nature and a passion for technologies. Energy, digitalization and IoT are in the focus to stimulate the economy and fight climate change. Watch recording from May 27th, 2021, for more on Canatu and 3M strategic collaboration.
Contact Mari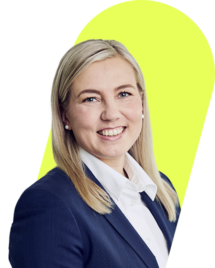 Send a message and we'll get back to you soon
About Canatu
Canatu is a carbon nanomaterial developer creating the most advanced carbon nanotubes for industry-transforming products. The Canatu carbon nanotube (CNT) technology has been created with a unique process that ensures the required versatility and reliability for highly engineered solutions. Canatu partners with forerunner companies, together transforming products for better tomorrows with nano carbon. The company's focus is in the automotive and semiconductor industries with the portfolio's core spanning from ADAS heaters to 3D touch sensors and to EUV membranes. The experts at Canatu think big and create impacts on the tiniest scale – nano solutions for massive impact. Canatu's headquarters are in Finland with sales offices also in the US, Japan and Taiwan.