Refocused Canatu launches new brand and website
Carbon nanotubes are here to stay. They have been developed in just a few decades into a material with a transformative impact. Likewise, Canatu has come a long way from its origins to a solid company with a firm foundation and sharp focus. Today, Canatu is a carbon nanomaterial company focused on creating the most advanced carbon nanotubes that enable breakthroughs for forerunners.
Canatu recently started implementing its new long-term strategy that is firmly focused on continuing mass production for the semiconductor and automotive industries, while further developing applications with Canatu CNT across industries.
To support the clear direction, we have now launched our new brand and website, which were developed in alignment with our refocused strategy.
"Our new vision is to create the most advanced carbon nanotubes for industry-transforming products. We are already doing this in two industries, and expanding into new domains. Canatu has recently made major breakthroughs in the semiconductor and automotive industries, and our strategy is to pursue new business and product opportunities in continuation of Moore's law"


Juha Kokkonen, CEO of Canatu
"By solving challenges in the nanoscale with our forerunner partners, we expand what is possible. Just imagine, one gram of Canatu CNT has a tremendously high surface area equaling multiple football fields enabling e.g. precise detection of painkiller concentrations from a small blood drop in real-time. Please join me in welcoming the #carbonage," Kokkonen continues.
Since Canatu was founded, the company has been driven by a curiosity to discover new ways to do things. At first, we focused on improving the unique process we use to create Canatu CNT. Today, it is more about looking at different industries to see how we can use Canatu CNT for their benefit. Our curiosity is powered by a focused commitment to achieve and create impact through collaboration.
Our dedication to develop the most advanced CNT focuses us on highly engineered solutions, where Canatu CNT's transformative impact is used to significantly improve products. Working with forerunners on new developments means Canatu CNT is often part of transforming entire industries, creating new benchmarks, and having an impact on people's lives. Together with our partners, we are transforming products for better tomorrows.
Brand renewal represents Canatu today and going forward
Canatu is all about creating future-proof products. When we started developing our brand and crystallizing our company's foundation, our goal was to create something forward-looking that lasts. As Canatu continues to mature as a company, solidify its position as a partner for forerunners and move into new domains, there was a clear need to update how we look and communicate.
"Our strategy looks ahead with a clear focus without losing the curiosity to discover Canatu has always had. To reflect that, we revised our brand strategy and identity, giving us a solid foundation for years to come. Canatu is all about making things future-proof, and it is important that our brand reflects that too."

Mari Makkonen, VP Marketing & Communications of Canatu
Our brand foundation, starting from our values and purpose, now reflects Canatu while being true to our culture and origins. Clarity on who we are and who we aspire to become directs our everyday work, uniting and inspiring us as Canatu employees.
If Canatu has been perceived as a 3D touch company solely focused on automotive, it's time to readjust that view. We are a leader in advanced CNT, creating value and enabling breakthroughs across industries. Our manufacturing and product platforms allow us to modify our carbon nanotubes for different kinds of industries and applications. We are continuously developing how we manufacture carbon nanotubes, reaching increased consistency and modifying Canatu CNT to specific uses.
The new website shares the essence of Canatu
With the Canatu website renewal, we set out to create a hub for all things Canatu. Our story is presented unfiltered with all aspects that are significant to us from the essence of carbon nanotubes to the applications that are in development for the future. We included up-to-date and in-depth information on what we are working with for all stakeholders to dive into.
We present our view of the coming carbon age, and how Canatu is part of accelerating its arrival. Additionally, the site hosts expert articles that cover our point of view on industry transformation, the potential impacts of Canatu CNT, and how carbon nanotubes will increasingly play a role in commonplace products, making a difference in our culture and society. For potential employees, our site is the go-to place for information on the company and career opportunities.
All in all, the Canatu website represents us now and going forward. It has been developed on our brand foundation, opening up what we are all about. In short, the site provides a holistic view of Canatu today as well as looking ahead to our future developments.
The new website also shows our revised brand identity in full. It has been designed to reference CNT's properties, which is seen in how the logo takes its cues from the materials' formability. The graphic path element used to frame photos and as a background of elements symbolizes the transformative force that Canatu CNT has, creating new paths for us and the companies we collaborate with. We also use a carbon pattern graphic to reference what's at the core of carbon nanotubes and the oncoming carbon age.

The elements of our visual identity reflect the journey we are on, the quality and reliability of what we do, as well as our values: curiosity to discover, commitment to achieve, collaboration for an impact and passion for progress. The colors create a dynamic and show optimism with which we move into the unknown future intent on making a positive impact.
At the core of all our verbal and visual communication, is our promise: nano solutions for massive impact. It invites to play with scale, as in our imagery where patterns representing the nanoscale are juxtaposed with our people researching, developing and creating breakthroughs with nano carbon. Reflective of our transparency and open-minded approach, our brand images feature our production facilities and the people who work there.
Overall, we want our new visual expression to show Canatu as a partner for creating future-proof solutions with the potential for transformative impact. The visual identity reflective of a company that is a leader in its field and a partner for forerunners.
Carbon nanotubes are becoming more commonplace and will eventually touch most people's lives in one way or another. Learn more about Canatu, carbon nanotubes and the onset of the carbon age from our new website.
Contact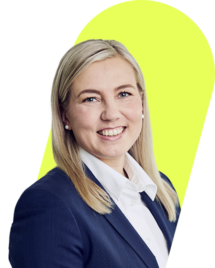 About Canatu
Canatu is a carbon nanomaterial developer creating the most advanced carbon nanotubes for industry-transforming products. The Canatu carbon nanotube (CNT) technology has been created with a unique process that ensures the required versatility and reliability for highly engineered solutions. Canatu partners with forerunner companies, together transforming products for better tomorrows with nano carbon. The company's focus is in the automotive and semiconductor industries with the portfolio's core spanning from ADAS heaters to 3D touch sensors and to EUV membranes. The experts at Canatu think big and create impacts on the tiniest scale – nano solutions for massive impact. Canatu's headquarters are in Finland with sales offices also in the US, Japan and Taiwan.