Canatu and Webasto collaborate on integrating LiDAR and camera heating on Roof Sensor Module for autonomous driving
VANTAA Finland, May 11th, 2023 — Automotive supplier Webasto and Canatu work on integrating a fixed film heater into the Roof Sensor Module (RSM). The RSM offers automotive manufacturers an opportunity to integrate ADAS sensors and sensor availability functions – such as cleaning, cooling, deicing and anti-fogging – into the roof of the vehicle. A major advantage of positioning sensors on the roof is optimum detection. The all-round view and elevated positioning at the highest point of the vehicle is ideal especially for LiDAR to enable long-range 3D mapping of the environment. Incorporating the deicing and anti-fogging system from Canatu into the RSM ensures reliable ADAS sensor performance in harsh weather conditions. The same Canatu film heaters can also be applied to camera systems.
"The Webasto Roof Sensor Module is the ideal solution for the integration of sensors into any type of autonomous vehicle. To enable functionality also in harsh weather conditions a reliable de-icing and de-fogging function is needed. The Canatu film heater delivers excellent results for exactly these functions and convinces with high optical and thermal performance."

Magnus Sviberg, Director Special Products, Webasto Roof and Components SE
The collaboration between the two companies initiated in June 2021. During the joint development project, the companies have tested and verified different stack designs to optimize transmittance and heating performance.
"The Canatu film heater is a key enabling technology for ADAS. It enhances the reliability of LiDARs and cameras in harsh weather, making autonomous driving safer and more commonplace. The collaboration with Webasto, the leading roof system manufacturer, is a fantastic opportunity to create future-proof solutions together for leading OEMs," says Samuli Kohonen, Chief Sales Officer, Canatu Oy.
The Canatu film heater is LiDAR transparent and completely wire-free, offering fast, even, and power-efficient heating over the whole surface without any optical distortion. The Canatu film heater is fabricated onto a polycarbonate foil and integrated into the RSM cover by film insert molding (FIM) during the serial production process.
Today, automotive LiDAR is one of the leading technologies for advanced driver assistance systems (ADAS) due to its unique ability to measure distance to objects and create detailed 3D maps of the surroundings. Major OEMs are investing in the development of LiDAR sensor systems, pushing for the market introduction of automated (level 3) and fully autonomous (level 4) driving. However, the effects of harsh weather conditions on LiDAR remains a roadblock to fully autonomous driving. In winter weather or high humidity conditions, LiDAR sensors get covered with ice, fog, and snow, risking reliable detection of objects and distances. The Canatu film heater addresses this challenge by keeping the sensor cover clear, thereby enabling reliable LiDAR sensor ranging and autonomous driving also in harsh weather conditions. Canatu and Webasto will present their joint concept of LiDAR and camera heating system on Roof Sensor Module at the Startup Autobahn EXPO 2023 on June 22, 2023, in Stuttgart. For more information, please visit www.canatu.com and contact the company representatives.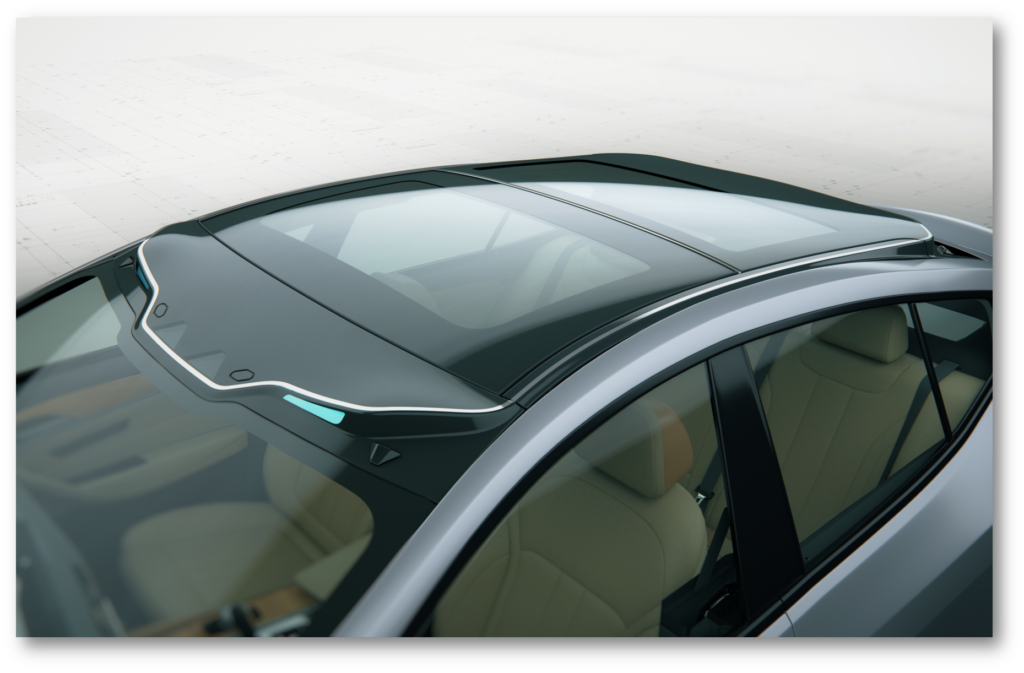 Contact
Mari Makkonen
VP Marketing & Communications, Canatu
Tel. +358 504 422 343
mari.makkonen@canatu.com
Birgit Felske
Communications Manager / Spokeswoman
Roof and Thermo Topics
Tel. +49 (89) 8 57 94-51181
birgit.felske@webasto.com
About Canatu
Canatu is a carbon nanomaterial developer creating the most advanced carbon nanotubes for industry-transforming products. The Canatu carbon nanotube (CNT) technology has been created with a unique process that ensures the required versatility and reliability for highly engineered solutions. Canatu partners with forerunner companies, together transforming products for better tomorrows with nano carbon. The company's focus is in the automotive and semiconductor industries with the portfolio's core spanning from ADAS heaters to 3D touch sensors and to EUV membranes. The experts at Canatu think big and create impacts on the tiniest scale – nano solutions for massive impact. Canatu's headquarters are in Finland with sales offices also in the US, Japan, and Taiwan. For more information, please visit www.canatu.com.
About Webasto
The Webasto Group is a global innovative systems partner to the mobility industry and one of the 100 largest suppliers to the automotive sector worldwide. The company's offering includes in-house developed roof, heating and cooling systems for various types of vehicles, batteries and charging solutions for hybrid and electric vehicles, and additional services related to thermal management and electromobility. Among the customers of Webasto are manufacturers of passenger cars, commercial vehicles, and boats, as well as dealers and end customers. In 2022, the Group generated sales of 4.4 billion euros and employed about 16,800 people at over 50 locations. The headquarters of the company, which was founded in 1901, is located in Stockdorf near Munich (Germany). For more information, please visit www.webasto-group.com