Canatu has been rated top 25% for sustainability by global rating platform EcoVadis
Canatu has been awarded with the Silver level rating by the global sustainability rating platform EcoVadis. The award recognizes Canatu's responsible conduct in the areas of environment, labor practice, ethics, and sustainable procurement.
With a total score of 64 points out of 100, this puts Canatu among the top 25% of companies in the world assessed by EcoVadis, and well above the industry average of 44.
"Achieving Silver medal in EcoVadis environmental social governance (ESG) assessment is an important milestone. This award is an incentive for Canatu to continue to improve all ESG areas and to strive for the gold medal for the coming year, says Antti Valkola, Quality Director, Canatu Oy."
Canatu recently released its new environmental strategy and roadmap to reduce the environmental impact and create added value to its customers.
EcoVadis is a collaborative platform providing sustainability ratings and performance improvement tools for global supply chains. The EcoVadis methodology framework assesses companies' policies and actions as well as their published reporting related to the environment, labor and human rights, ethics and sustainable procurement. The EcoVadis methodology is based on the international sustainability standards of the Global Reporting Initiative, United Nations Global Compact (UNGC), and ISO 26000.
Contact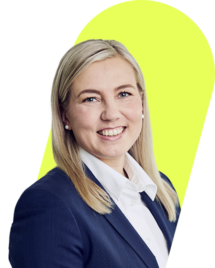 Send us a message and we'll get back to you soon
About Canatu
Canatu is a carbon nanomaterial developer creating the most advanced carbon nanotubes for industry-transforming products. The Canatu carbon nanotube (CNT) technology has been created with a unique process that ensures the required versatility and reliability for highly engineered solutions. Canatu partners with forerunner companies, together transforming products for better tomorrows with nano carbon. The company's focus is in the automotive and semiconductor industries with the portfolio's core spanning from ADAS heaters to 3D touch sensors and to EUV membranes. The experts at Canatu think big and create impacts on the tiniest scale – nano solutions for massive impact. Canatu's headquarters are in Finland with sales offices also in the US, Japan and Taiwan.