The Origo Steering wheel with Canatu 3D touch sensors wins German Design Award 2021 for outstanding design quality
The concept steering wheel, developed by a Finnish automotive consortium, is named a Winner for Excellent Product Design – Human-Machine Interface.
HELSINKI, VANTAA and OULU Finland, September 15, 2020 – The Origo Steering Wheel concept has received recognition from the German Design Awards council for outstanding design quality. The project was chosen as a Winner in the category of Excellent Product Design – Human-Machine Interface. German Design Awards is one of the world's most highly renowned design competitions. High standards are assured by an international jury recognizing only projects that truly represent pioneering contributions to the German and international design landscape. The Origo Steering Wheel was developed within the Finnish automotive ecosystem, in collaboration between Canatu, Siili Auto, TactoTek® , Rightware, and Northern Works as a part of the Multimodal In-Vehicle Interaction and Intelligent Information Presentation (MIVI) project.
"We are all proud that this new, jointly developed HMI solution has drawn great interest and has been awarded with such a prestigious prize," said Juha Kokkonen, CEO, Canatu Oy.
The Origo Steering Wheel shows the value of re-imagining user experiences by integrating inspired design, innovative 3D touch surfaces, and leading-edge software. With the new Origo Steering Wheel, the driver can manage all key functions purely by thumbs without letting go of the steering wheel, minimizing distractions, and improving safety. By adapting the strengths of mobile device interaction patterns to driver controls, this team of Finnish companies has developed a solution that delivers convenience, style, and safety."
Transparent three-dimensional touch surfaces enable an intuitive HMI and enhance freedom by design. Only relevant information is displayed on-screen at any time to avoid over-stimulation.
"The initial idea of the Origo steering wheel was to challenge the status quo of the existing steering wheel HMI and not just take the easy route of converting analog controls into digital versions. Our lives have become cluttered with information and overstimulated with choices, so we wanted to offer the driver clarity with our steering wheel concept and reduce functions and controls to just the bare necessities," said Miika Heikkinen, Lead Designer, Northern Works.
While designing a minimalistic and intuitive HMI, the team wanted physical forms to be expressive, supporting the use of controls, something that the current touch screens and capacitive controls quite often lack. The final Origo design perfectly aligns physical controls with the digital UI, creating an intuitive and exciting user experience unlike anything seen on cars before.
"One way of overcoming the fear of new is to make it look familiar. Nowhere is this more true than in a car's user interface, and the Origo concept does a superb job of incorporating new interactions into a familiar context," said Väinö Leskinen, CEO, Siili Auto Oy.
German Design Awards council advances the design-oriented landscape by identifying unique design trends and rewarding the best entries across three main categories: "Excellent Product Design," "Excellent Communications Design," and "Excellent Architecture." The 2021 competition attracted a total of 4,172 project submissions from 60 countries, and the international jury rewarded 955 participants with Special Mention, 362 with Winner, and 67 with Gold across 71 sub-categories. The winners will receive their prizes at the official award ceremony on February 19, 2021, as a part of the Ambiente 2021 trade show in Frankfurt am Main, Germany.
The consortium partners have all brought their unique expertise to the project:
Canatu is providing its transparent 3D touch surfaces integrated on the steering wheel wings enabling design freedom and intuitive user experience.
Siili Auto designs and implements User Interface (UI) of the smart steering wheel. UI and the steering wheel physical form and innovate controls are seamlessly integrated to a unique user experience.
Rightware is providing its market-leading HMI software tools including Kanzi UI, Kanzi Connect, and Kanzi Maps to enable rapid design, prototyping, and development of intuitive interaction models for this new concept.
TactoTek® applies its Injection Molded Structural Electronics (IMSE™) technology to design and produce smart surfaces that include circuitry, touch controls and illumination in 3D injection molded designs.
Northern Works is the design supplier for the project responsible for the industrial design.
For more information on the Origo Steering Wheel concept, please see this animation and contact the founding consortium members Canatu, Siili Auto, TactoTek, or Rightware.
Contact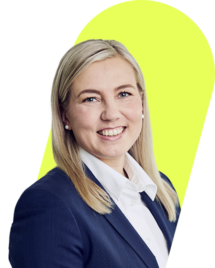 Send us a message and we'll get back to you soon.
About Canatu
Canatu is a carbon nanomaterial developer creating the most advanced carbon nanotubes for industry-transforming products. The Canatu carbon nanotube (CNT) technology has been created with a unique process that ensures the required versatility and reliability for highly engineered solutions. Canatu partners with forerunner companies, together transforming products for better tomorrows with nano carbon. The company's focus is in the automotive and semiconductor industries with the portfolio's core spanning from ADAS heaters to 3D touch sensors and to EUV membranes. The experts at Canatu think big and create impacts on the tiniest scale – nano solutions for massive impact. Canatu's headquarters are in Finland with sales offices also in the US, Japan and Taiwan.