DVN LiDAR Conference & Expo 2023
Canatu is set to participate in the 6th DVN LiDAR Conference & Expo, scheduled for November 29-30, 2023 at the Dorint Hotel Pallas Wiesbaden in Frankfurt, Germany. The DVN Conference has emerged as a key event for anyone engaged with or interested in the automotive LiDAR sector, showcasing the most recent industry innovations and developments. The 6th DVN Automotive LiDAR Conference expects to convene over 400 global participants across the entire LiDAR ecosystem.
At DVN LiDAR 2023, Canatu will showcase its transparent film heaters for LiDAR deicing and defogging. The Canatu film heater has emerged as a key enabling technology for LiDAR, ensuring reliable sensor performance in harsh weather conditions. These entirely wire-free film heaters offer industry-leading optical performance with exceptional LiDAR transmittance and minimal scattering. They provide rapid, uniform, and power-efficient heating across the sensor cover, resolving common issues associated with traditional metallic wire heaters, such as thermal gradients, hotspots, and obstructed view. The Canatu film heaters are compatible with automotive standard voltage ranges of 12 – 48V and all automotive LiDAR systems (900-1600 nm). They are 3D formable, in-moldable, and automotive-grade reliable.
At DVN LiDAR 2023, Canatu collaborates with other forerunner companies to present the latest developments. This year's booth highlights include:
A film insert molded LiDAR heater using Covestro Makrolon® PC resin and Makrofol® PC film, featuring high IR transmittance, high heating performance, and excellent processing.
A film insert molded film heater integrated into the Webasto Roof Sensor Module for LiDAR and camera deicing and defogging.
Over-molded flexible printed circuit (FPC) connectors designed to create a robust connection between the heater and a voltage source.
Juha Kokkonen, CEO of Canatu, is scheduled to deliver a presentation on the first day of the conference as part of the LiDAR ecosystem session. During his presentation, he will offer further insights into Canatu's recent industry partnerships and technological advancements.
The theme of this year's DVN LiDAR Conference is "The year LiDAR breaks out", the significant progress in LiDAR technology and its rising adoption among top players in the automotive industry. The conference program consists of two keynotes and seven sessions dedicated to various aspects of LiDAR, including applications, ecosystem, technologies, use cases & testing, perception software and simulation. In addition, there will be emphasis on the exhibition portion, offering an exceptional opportunity to experience the latest tech developments first-hand, and connect with industry peers.
We look forward to meeting you there and exploring opportunities for collaboration, networking, and knowledge sharing.
Contact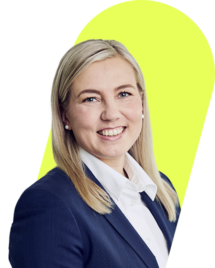 Request a meeting
Get in touch and book a meeting with the Canatu team.