An interview with Innovator of the Year Bjørn Mikladal
Recently, Canatu announced Bjørn Mikladal, Senior Research Engineer of Canatu, as Innovator of the Year. As one of the first employees of Canatu, Bjørn has been an integral part of our team for over a decade, and instrumental in adapting Canatu's patented CNT technology to next-generation EUV applications, enabling the next step in semiconductor efficiency.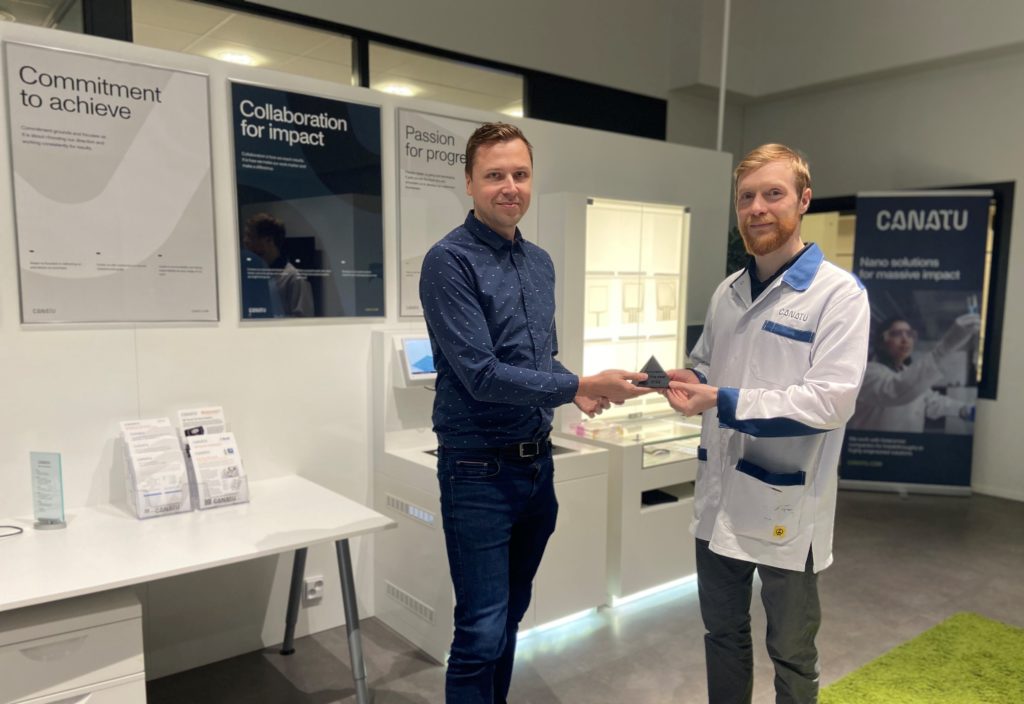 Congratulations on your win! How do you feel?
I had not given much thought, so it came as a positive surprise that my innovations won me the award.
Please could you introduce yourself and tell us about your current position and innovation activities?
I'm from the Faroe Islands, took a M.Sc. degree in nanoscience in Denmark and upon completion I moved to Finland and landed a job as a chemist at Canatu back in 2009.
In my current position as Senior Research Engineer, I mostly work with demanding customer cases where I try to leverage my experience to meet the delivery requirements in a timely manner.
What led you to work in carbon nanotech?
My education brought me on the nanotech path and from there the novelty of working with carbon nanomaterials and being able to introduce them into real world applications has motivated me to stay in this specific field.
What would you say has been your greatest accomplishment to date?
Most accomplishments are only noticed in retrospect, as the process has been iterative over a longer period.
The most noticeable accomplishment has been to play a key role in the development of free-standing CNT films (pellicles) from being a laboratory curiosity to becoming a commercial product.
Do you have any words of wisdom for future innovators? What are the skills that matter most for innovation?
My approach has been to Innovate by doing. Being present and involved in the experimentation and development will allow you to spot innovations that might otherwise be missed.
What's next for Canatu & carbon nanotech? What developments do you believe carbon nanotech will bring in the future?
Carbon with its multitude of forms and superior intrinsic qualities will continue to find new applications far into the future and Canatu will play a key part in realising these applications.
I think CNT films will be an integral part of thin membranes for advanced optical system and also in chemical and medical sensing applications.
What makes you to decide to work in a scale up?
I enjoy the versatility of working in a scale up. Canatu has managed to renew and improve itself many times since I joined.