Canatu Achieves ISO 9001:2008 Certification
Canatu was audited and granted the certificate by DNV GL, a leading certification body in Finland. The ISO 9001:2008 award is a result of a year's long work and commitment to streamline Canatu's operations in order to guarantee exceptional quality of service.
"This certificate is something I am very proud of. This certificate is testament to our dedication to provide excellent service to our customers. To have our efforts be recognized by an external independent entity is wonderful. Being heavily customer-focused, we understand the necessity to standardize our processes in order to ensure consistent and exceptional quality for our current and future customers"

Canatu CEO, Risto Vuohelainen
ISO 9001 is the world's most widely recognized quality management standard. Certified organisations are required to demonstrate that they meet the regulatory requirements of the standard and apply the system effectively. Acting as a benchmark for quality, the ISO 9001 quality management system demands for continuous monitoring, assisting organisations to manage quality across all operations through defined processes.
Canatu, based in Helsinki, Finland, manufactures bendable and transparent conductive film optimized specifically for wearable, electronic touch screen devices and next generation foldable smart phones and tablets providing ultra-low reflectance to displays. Canatu's films and touch sensors are based on a new state-of-the-art technology that utilizes a new type of carbon nanomaterial. Canatu's patented CNT products benefit from higher display contrast and ultra-low reflectance, a technology that is quickly revolutionizing the industry and rivalling more traditional ITO (Indium Tin Oxide) and metal mesh structures.
Contact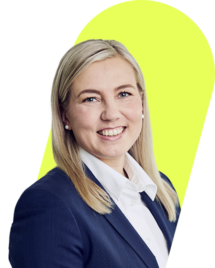 Send us a message and we'll get back to you soon.
About Canatu
Canatu is a carbon nanomaterial developer creating the most advanced carbon nanotubes for industry-transforming products. The Canatu carbon nanotube (CNT) technology has been created with a unique process that ensures the required versatility and reliability for highly engineered solutions. Canatu partners with forerunner companies, together transforming products for better tomorrows with nano carbon. The company's focus is in the automotive and semiconductor industries with the portfolio's core spanning from ADAS heaters to 3D touch sensors and to EUV membranes. The experts at Canatu think big and create impacts on the tiniest scale – nano solutions for massive impact. Canatu's headquarters are in Finland with sales offices also in the US, Japan and Taiwan.