Canatu Demonstrates Innovative Door Control Solution in Daimler Program
Canatu, an innovation leader in the automotive industry and manufacturer of 3D formable and bendable transparent conductive films and touch sensors, will be displaying its concept solution as part of the Daimler sponsored STARTUP AUTOBAHN program.
In 2016, Canatu was selected to participate in the STARTUP AUTOBAHN program. The founders of STARTUP AUTOBAHN – Daimler, Plug and Play, the University of Stuttgart, and ARENA2036 – believe in disruptive thinking, and the sharing of ideas, technology, and connections to help startups thrive faster. The program is an innovation platform uniting global startups with world leading tech expertise and superior German engineering. The program displays solutions at the intersection of hardware and software. Participants display their prototypes at the end of program in the birthplace of the automobile – Stuttgart – on February 9th.
Canatu has, together with Faurecia, co-created a transparent, thermoformed touch sensor to operate power windows and seat functions on a seamless décor panel. The solution features a number of functions such as menu options, seat functions: heat, massage, vent, power window lifting and intuitive finger locators as all-in-one 3D touch sensor. Consumers will benefit from beautiful, seamless surfaces as Canatu aspires to turn almost any surface into a human interface. The design and aesthetic advantages erase the need for mechanical buttons minimizing areas where dust and humidity can settle, reduce disturbing noises and make the overall driving experience ever the more intuitive and user friendly.
Canatu's offering caters for a variety of end-products requiring flat, flexible and formable touch devices for a multitude of surfaces with sheet resistances. Canatu sensors are tailored to customer needs, and the sensors can be used to endow any surface with touch functionality regardless of shape. Whether it is a touch display, button, slider or light switch, the Canatu product makes it possible to have a truly intuitive user experience. Canatu's products enable exciting touch features on flexible and 3D shaped devices with a simple device structure that results in thin form factor with robust quality and superior display contrast.
The automotive industry is experiencing a paradigm shift due to the introduction of autonomous driving and connected electric cars. Canatu is an innovation leader in the touch market providing OEMs, and Tier 1 & 2s enhanced user experience solutions with its free form touch solutions. Canatu's product offering support 3D shaped solutions requiring touch functionality. Canatu's products do not only enable total design freedom they also support easy reconfiguration of interior functions in autonomous cars when seating positions are no longer fixed but rotatable and freely selectable. Canatu's products are easily integrated into Center Information Display + related controls making your center console seamlessly 3D dimensional, fast to operate and optically high quality. Center Information Display can be combined with 3D finger guides and touch enabled navigation wheels that make big touch screen interaction more intuitive and easy to use while driving. Canatu turns surfaces into human interfaces.
Contact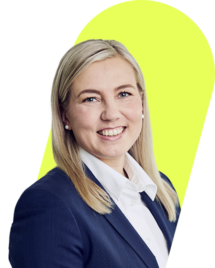 Send us a message and we'll get back to you soon.
About Canatu
Canatu is a carbon nanomaterial developer creating the most advanced carbon nanotubes for industry-transforming products. The Canatu carbon nanotube (CNT) technology has been created with a unique process that ensures the required versatility and reliability for highly engineered solutions. Canatu partners with forerunner companies, together transforming products for better tomorrows with nano carbon. The company's focus is in the automotive and semiconductor industries with the portfolio's core spanning from ADAS heaters to 3D touch sensors and to EUV membranes. The experts at Canatu think big and create impacts on the tiniest scale – nano solutions for massive impact. Canatu's headquarters are in Finland with sales offices also in the US, Japan and Taiwan.
About Faurecia
Founded in 1997, Faurecia has grown to become a major player in the global automotive industry. With around 300 sites including 35 R&D centers and 122,000 employees in 37 countries, Faurecia is a global leader in its four areas of business: Seating, Interiors, Clarion Electronics and Clean Mobility. Faurecia has focused its technology strategy on providing solutions for the "Cockpit of the Future" and "Sustainable Mobility". In 2018, the Group posted sales of €17.5 billion. Faurecia is listed on the Euronext Paris stock exchange and is a component of the CAC Next 20 index. For more information, please visit www.faurecia.com.