Canatu exhibited at the Consumer Electronics Show (CES) 2022 in Las Vegas
The annual Consumer Electronics Show (CES) is the largest and most influential global event for showcasing and launching new consumer technologies. Though the event was shortened by a day due to the ongoing COVID-19 pandemic, the show still garnered thousands of virtual participants, whilst around 40,000 in-person attendees and exhibitors gathered in Las Vegas, NV from 5th to 8th January.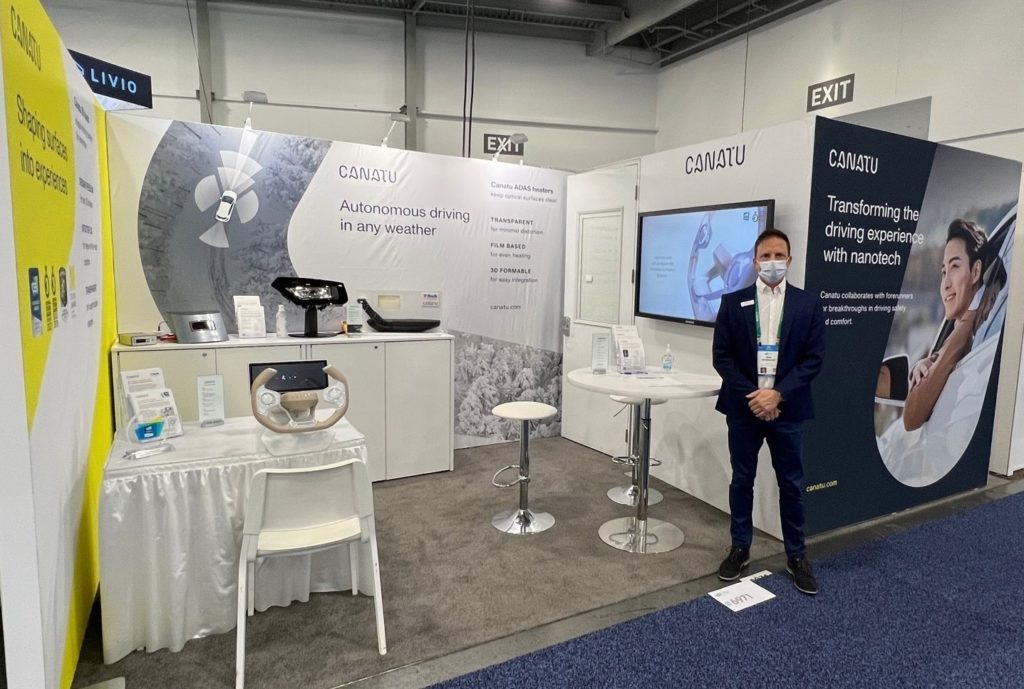 During the event, carbon nanomaterial developer Canatu was represented by our US Sales Director Sam DiVergilio. The Canatu booth, located in LVCC's West Hall, featured the company's award-winning Advanced Driver Assistance System (ADAS) heater and flexible touch sensor technologies.
At CES 2022, Canatu's booth centred around the company's notable collaborations with forerunners that have lead to breakthroughs in driving safety and comfort. The demos featured included:
DENSO headlamp heater
Canatu LiDAR heater
Canatu headlamp heater
TS TECH door switch demo
Origo Steering Wheel
Canatu EUV pellicles
Many of Canatu's featured demos effectively showcase the company's ability to combine progressiveness and high performance with design freedom and flexibility. For example, the Origo Steering Wheel incorporates UX that is commonly seen in smart devices into automotive applications by enabling the driver to control all key functions purely by thumb without letting go of the steering wheel, minimizing distractions and improving safety. This concept is brought to life through Canatu's flexible touch sensors in 3D and has since been named a CES 2022 Innovation Awards Honoree and the winner of the German Design Awards 2021.
Vistors of the Canatu booth were also able to get up close and personal with the company's technology. Participants could learn about the meticulous layer-by-layer assembly of different concepts, as well as the different coating and lamination technologies used to create the demos as well as final products.
Contact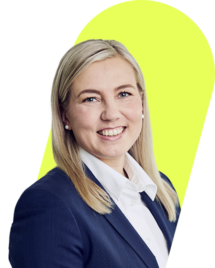 Send us a message and we'll get back to you soon.
About Canatu
Canatu is a carbon nanomaterial developer creating the most advanced carbon nanotubes for industry-transforming products. The Canatu carbon nanotube (CNT) technology has been created with a unique process that ensures the required versatility and reliability for highly engineered solutions. Canatu partners with forerunner companies, together transforming products for better tomorrows with nano carbon. The company's focus is in the automotive and semiconductor industries with the portfolio's core spanning from ADAS heaters to 3D touch sensors and to EUV membranes. The experts at Canatu think big and create impacts on the tiniest scale – nano solutions for massive impact. Canatu's headquarters are in Finland with sales offices also in the US, Japan and Taiwan.