Canatu joined 2021 DVN Conference on Automotive LiDAR
Since their inception, the DVN LiDAR conference has quickly become the must-attend technical congress to see and hear the latest innovations amidst the galloping growth of the automotive LiDAR sector. All main players have now concluded that for the foreseeable future, LiDAR is the only technology able to provide the redundancy needed for autonomous driving level 3+ and above.
The fourth DVN LiDAR Conference took place on November 15-16, 2021 in Frankfurt am Main area. The event attracted 150 visitors and 21 exhibitors from all parts of the automotive LiDAR ecosystem, including OEMs, tier 1s, LiDAR specialists, component suppliers, testing & equipment specialists, researchers and analysts.
Participants experienced 26 presentations, two keynote speeches and two live panel discussions. According to the organizers, a key takeaway point was that LiDAR is growing and becoming more mature. While the previous conferences had centered around the why LiDAR in cars, now it was more about how and when, which is a major shift. Secondly, ecosystem collaboration, standardization,and objective testing were seen as important requirements to speed up market adoption.
At the event, Canatu CEO Juha Kokkonen presented how Canatu CNT film heaters advance autonomous driving in any weather. He also joined panel discussion with experts and executives brought together to discuss collaboration between LiDAR system suppliers and technology enablers for increased market adoption success.
Contact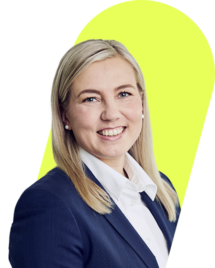 Send us a message and we'll get back to you soon.