Canatu presented membranes at SEMICON Europa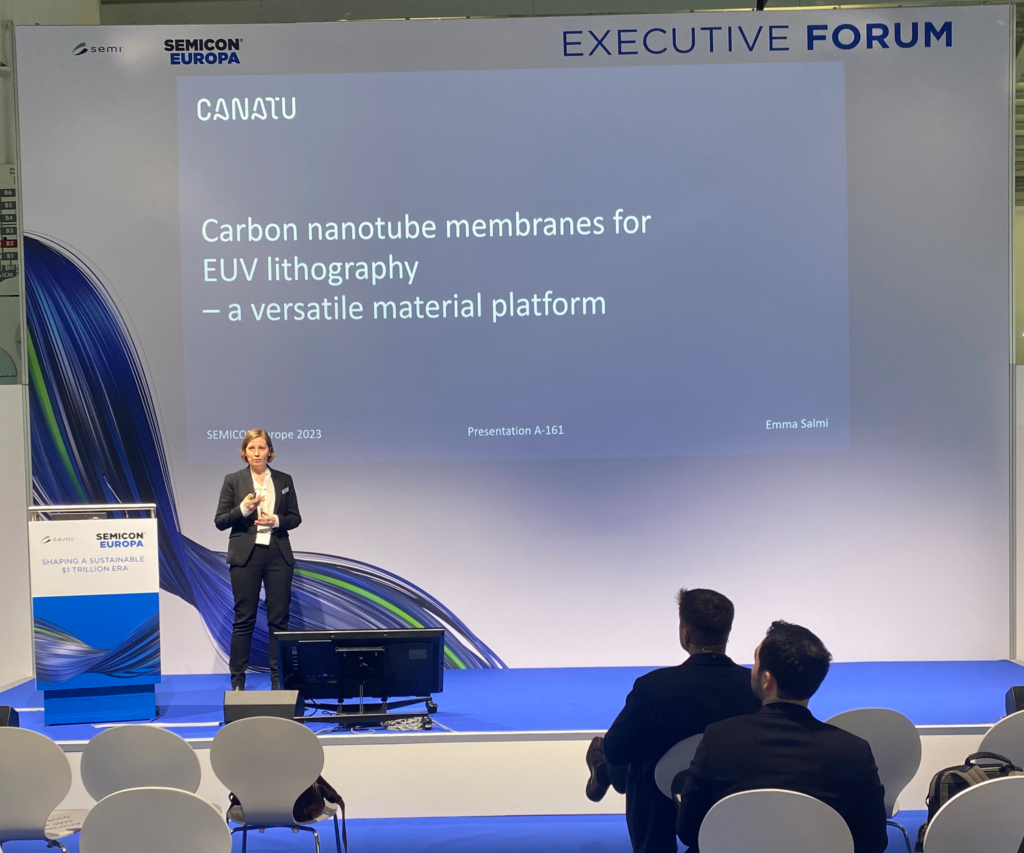 Attendees gained insights into the benefits of Canatu's floating catalyst chemical vapor deposition (FC-CVP) process using dry deposition method, which yields long and pristine carbon nanotubes enabling better performance in the end applications. High control over the synthesis allows tailoring of carbon nanotube network density, bundle size, tube diameter, and wall count. The direct fabrication method with tailorable morphology combined with the exceptional mechanical and thermal properties of carbon nanotubes provides a versatile platform technology, which can be further modified with post process steps such as purification to remove metal impurities. Canatu's carbon nanotube membranes are used e.g. in EUV pellicles.
Emma Salmi is a senior nanomaterials engineer at Canatu. She has been spearheading the development of free-standing carbon nanotube membranes with primary focus on the FCCVD synthesis and early processing steps for optimum pellicle manufacturing for two years. Her background encompasses nanotechnology, thin film deposition systems and carbon nanomaterials with 15 years of industrial and academic experience. She has 37 peer-reviewed publications, conference papers and patents.
Contact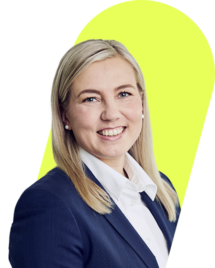 About Canatu
Canatu is a carbon nanomaterial developer creating the most advanced carbon nanotubes for industry-transforming products. The Canatu carbon nanotube (CNT) technology has been created with a unique process that ensures the required versatility and reliability for highly engineered solutions. Canatu partners with forerunner companies, together transforming products for better tomorrows with nano carbon. The company's focus is in the semiconductor and automotive industries with technology for electrochemical sensing developing fast. The experts at Canatu think big and create impacts on the tiniest scale – nano solutions for massive impact. Canatu's headquarters are in Finland with sales offices also in the US, Japan and Taiwan.
Related content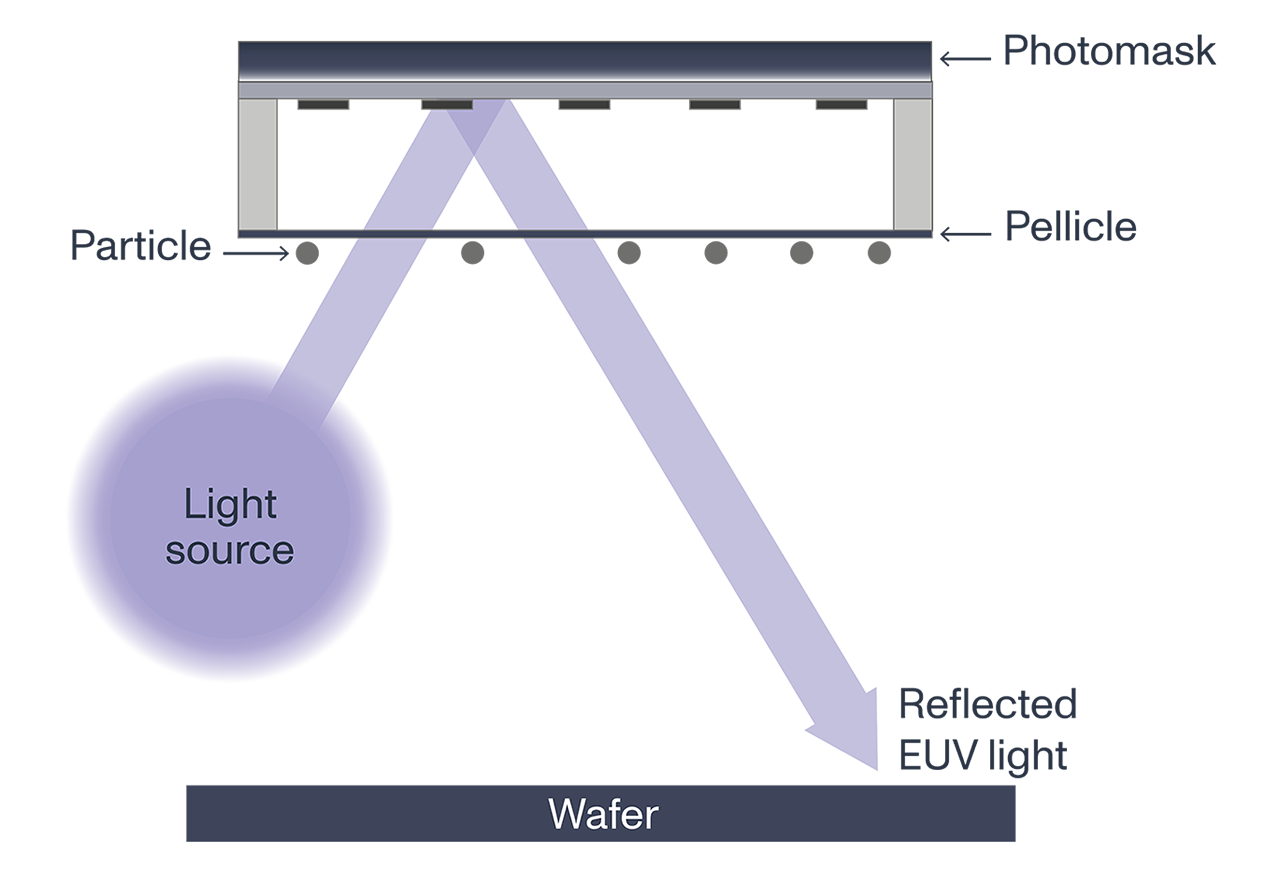 CNT is the material choice for EUV pellicles
The next-gen EUV scanner, with power levels exceeding 500W, marks a significant advancement in efficiency. However, these high power levels and reticle acceleration create substantial heat and mechanical stress on EUV pellicles. Carbon nanotubes are the preferred material choice for EUV pellicles in high-power EUV scanners due to their excellent mechanical and thermal properties. See article.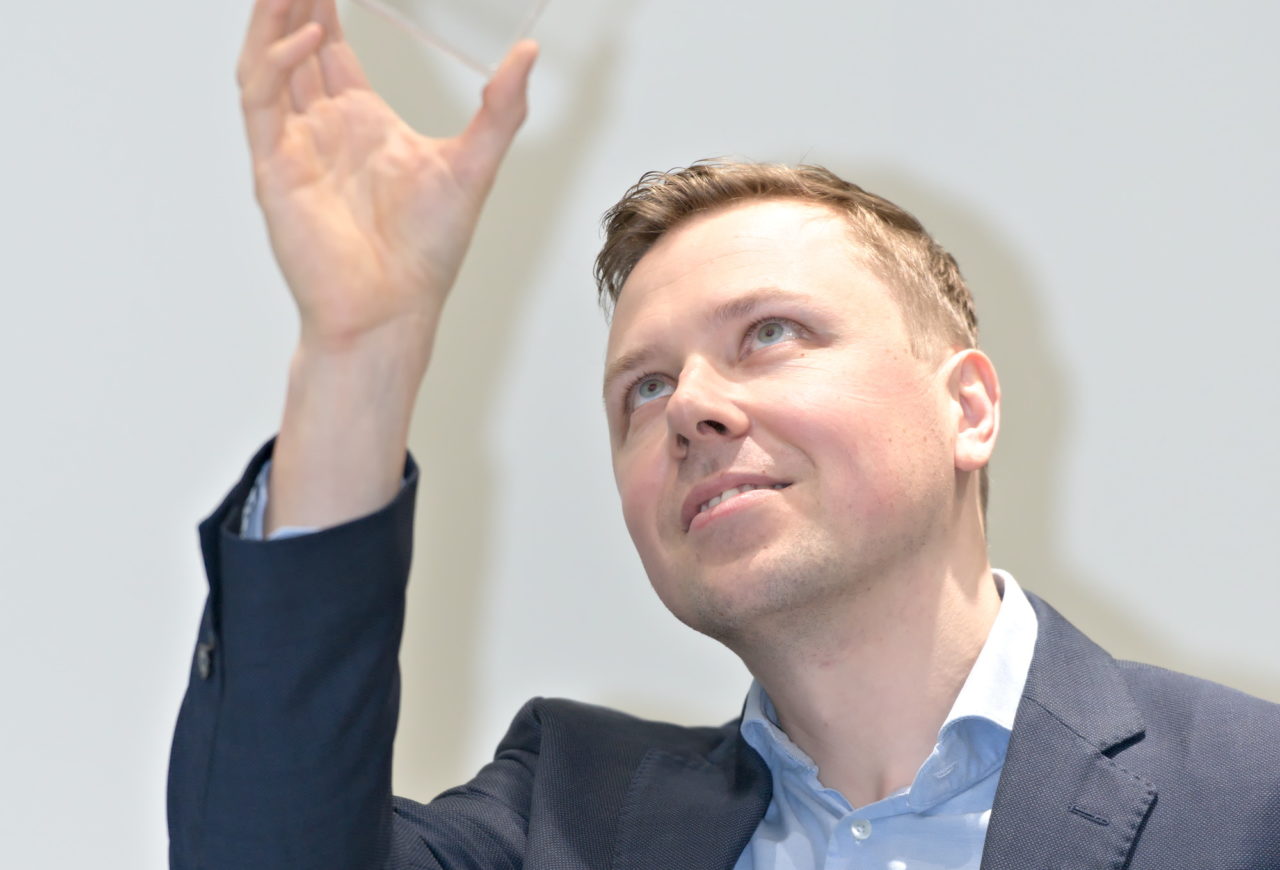 Canatu's CTO on EUV pellicles
As EUV lithography becomes the standard for creating high-pitch patterns on wafers, Canatu's CNT technology will impact on our daily lives. "For me, this is the true indicator the Carbon Age, " stated Ilkka Varjos, Canatu's CTO. Learn more.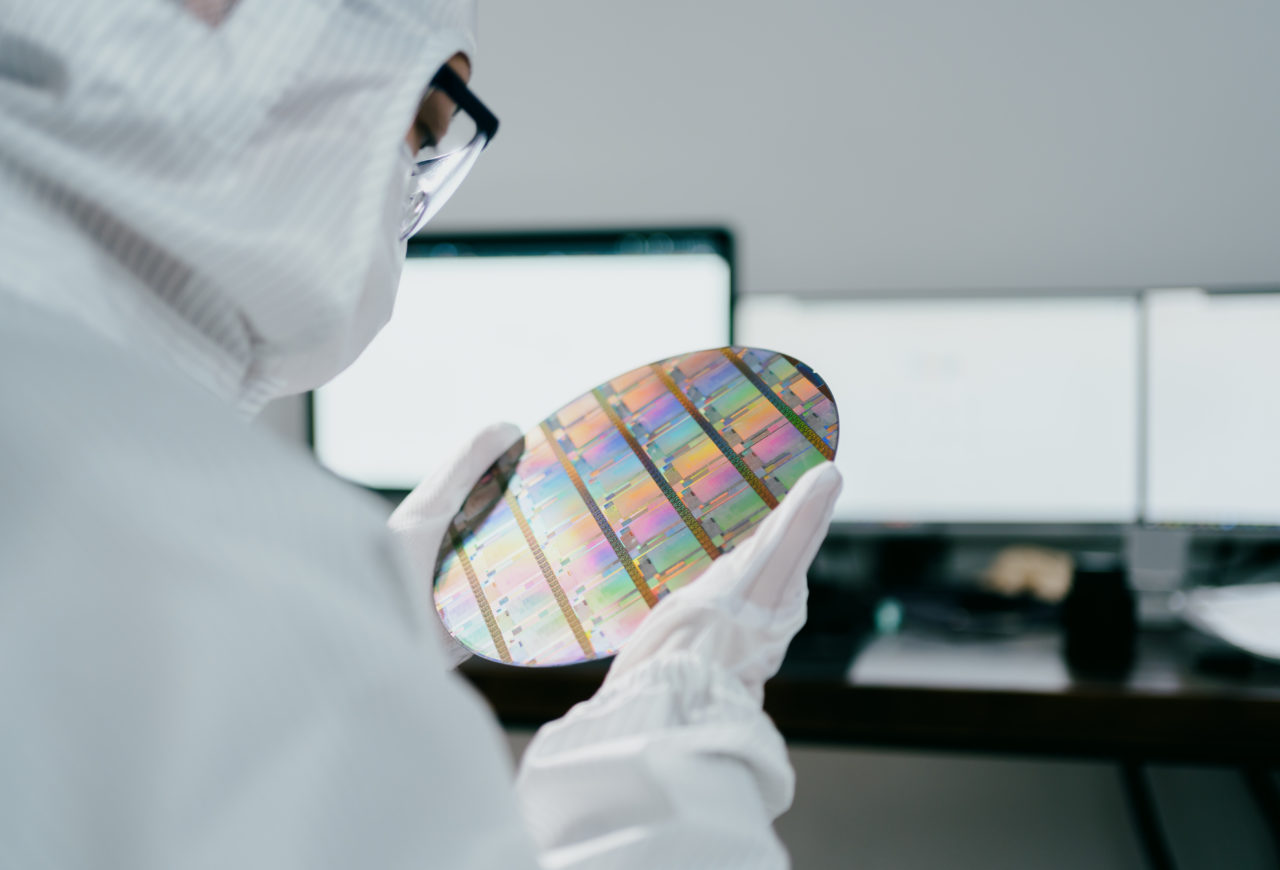 Enabling breakthroughs in the semiconductor industry
Semiconductors are all around us in every single electronic device we use. That is how they make an impact in our everyday. Progress in the semiconductor industry continues fast driven by Moore's Law. Canatu CNT plays a role in enabling breakthroughs in the rapidly changing semiconductor industry. See more.