Canatu CNT membrane creates unique value in EUV applications
Semiconductors impact our everyday life through every single electronic device we use. As the IoT applications continue to grow at an accelerated rate, the demand for ever-more efficient devices keeps rising.
We sat down with Canatu CTO Ilkka Varjos to talk about how Canatu can help improve yield and throughput of high-volume semiconductor manufacturing with EUV membranes made of Canatu carbon nanotubes (Canatu CNT).
What is the key trend that is reshaping the semiconductor industry?
For half a decade, the semiconductor industry has been driven by the Moore's Law aimed at doubling the transistor density on a wafer every two years. Higher density of transistors on a wafer means more efficient processors and memory chips enabling better electronics devices for the consumers.
Keeping up with the pace of development has however become increasingly difficult.
Therefore, the industry has been developing extreme ultraviolet lithography (EUV) technology, a wafer exposure technology that uses extreme ultraviolet wavelengths to improve resolution and enable the production of wafers with transistor node sizes of 7nm and below. Adoption of the EUV lithography is a key enabler of Moore's Law continuity in the future.
"As the EUV lithography becomes the norm for producing ultra-high pitch patterning on wafers, carbon nanotubes will make an impact, directly or indirectly, on every person's life on this planet. For me, that is the true sign of the carbon age."
What is the key challenge of the EUV lithography technology?
One of the key challenges in the high-volume semiconductor manufacturing is to print ever smaller features without any defects. Very small particles on a photomask (reticle) can lead to errors on the wafer. To overcome this challenge, sophisticated protection for the patterned photomask that maintains EUV power is needed.
What is EUV pellicle?
A pellicle is a membrane used to protect the photomask from particle contamination during high-volume semiconductor manufacturing, while permitting high EUV light transmission. It is mounted a few millimetres above the surface of the photomask so that if particles land on the pellicle, they will be out of focus to minimize any printing impact.
What requirements are there for an EUV pellicle?
Fabricating a free-standing membrane that is thin enough to limit the imaging impact while robust enough to survive handling is very challenging.
First and foremost, the material must be highly transparent to the EUV wavelength of 13.5nm light that is absorbed by most materials. The higher the transmittance, the better the output and hence the lower the cost per unit. EUV pellicles based on Canatu carbon nanotube (CNT) with 97%T at EUV, can improve production efficiency by ~25%, which makes the Canatu CNT EUV pellicle a critical enabler of high yield and throughput in advanced semiconductor manufacturing.
High transmission requirement is further emphasized by the trend towards increasing source power resulting in higher temperatures. At 600W and above in the current scanner environment, existing options will begin to deteriorate.
In addition to high transmission and heat resistance, low flare is required to print features with extreme preciseness without pattern distortion. Finally, EUV pellicle must meet stringent chemical and mechanical requirements to withstand the EUV scanner environment.
Download technical paper
Download SPIE Photomask + EUV Lithography conference proceedings to learn more about the versatility of Canatu CNT, the extensive customizability of the CNT synthesis and post-processing, and application potentials for the free-standing CNT membranes.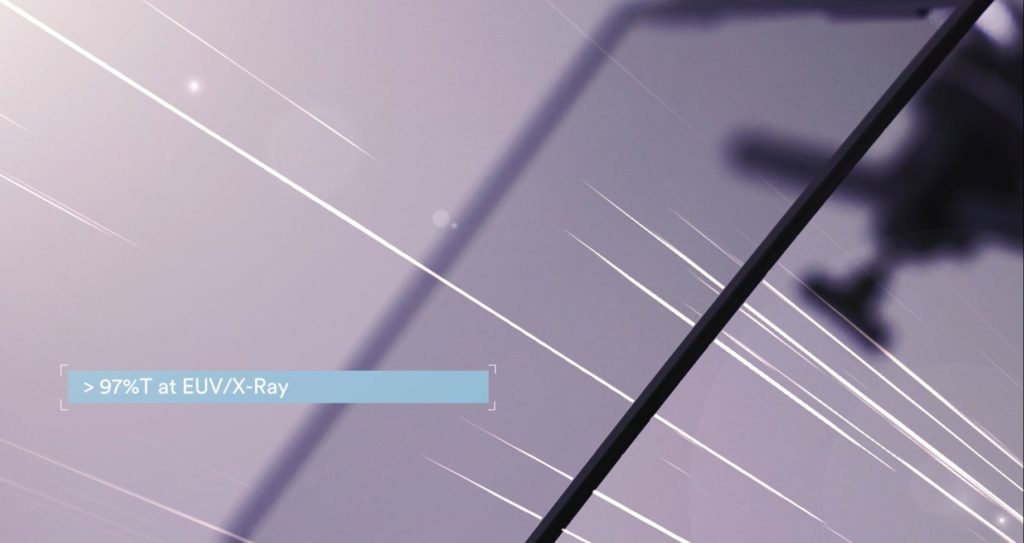 Download technical paper
What kind of research have you done?
Since 2015, Canatu has collaborated with Imec, a world-leading research and innovation hub in nanoelectronics and digital technologies, to develop CNT -based EUV pellicles.
Canatu CNT EUV pellicles have been mounted on reticles and exposed in the NXE:3300 EUV scanner at Imec, demonstrating the successful fabrication and scanner handling of full-field CNT EUV pellicles. The tested Canatu CNT -based EUV pellicles had a single-pass EUV transmission up to 97%. The impact on imaging was found to be low and correctable.
Future work will focus on achieving acceptable lifetimes for high volume manufacturing of Canatu CNT EUV pellicles in scanners. Read Imec press release to learn more about demonstrating carbon nanotube based EUV pellicle utilization on EUV scanner.
Are there any other applications that could benefit from free-standing EUV membrane in the future?
We see great potential in EUV and X-Ray applications that require extremely high transparency combined with stringent mechanical, thermal, and chemical properties.
There is many projects going on in this area, for instance, we are currently working with the European Space Agency (ESA) to develop X-Ray optical filter for a satellite. * Some more "down to earth" applications are in mass production development already. See our press release on developing optical filter for ESA.
Will CNT be the next great breakthrough technology, the new Moore's Law?
In my view, carbon nanotubes have huge potential to become the next great breakthrough technology that enables a whole new semiconductor industry and better electronics devices for all.
As the EUV lithography technology becomes the norm for producing ultra-high pitch patterning on wafers, CNT will make an impact, directly or indirectly, on every person's life on this planet. For me, that is the true sign of a carbon age.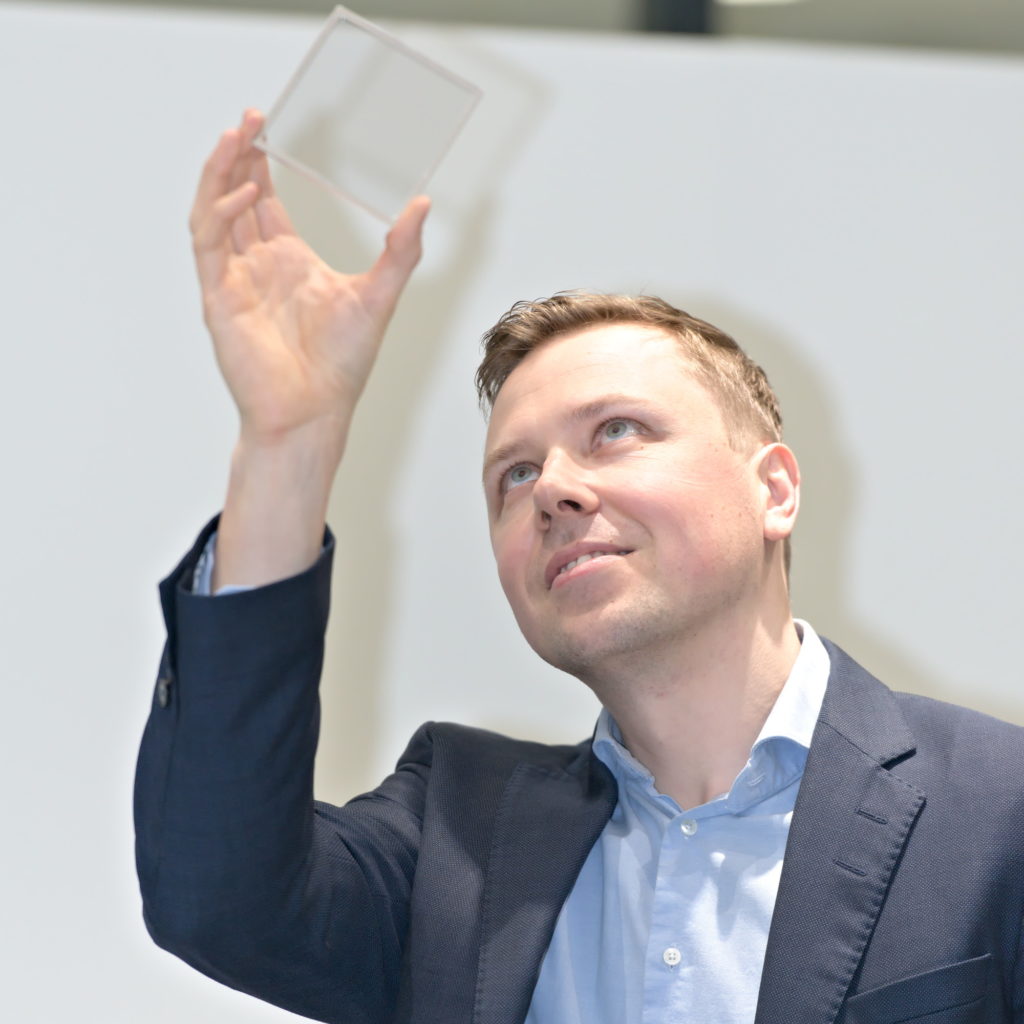 Contact our specialist in EUV membrane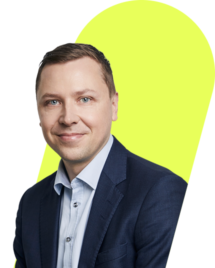 Send us a message and we will get back to you soon.
About Canatu
Canatu is a carbon nanomaterial developer creating the most advanced carbon nanotubes for industry-transforming products. The Canatu carbon nanotube (CNT) technology has been created with a unique process that ensures the required versatility and reliability for highly engineered solutions. Canatu partners with forerunner companies, together transforming products for better tomorrows with nano carbon. The company's focus is in the automotive and semiconductor industries with the portfolio's core spanning from ADAS heaters to 3D touch sensors and to EUV membranes. The experts at Canatu think big and create impacts on the tiniest scale – nano solutions for massive impact. Canatu's headquarters are in Finland with sales offices also in the US, Japan and Taiwan.