EcoVadis upgrades Canatu sustainability rating from Silver to Gold
VANTAA FINLAND, May 27, 2022 – Canatu has achieved the Gold Medal for Corporate Social Responsibility performance by EcoVadis. This result places Canatu among the top 5 percent of companies assessed worldwide by EcoVadis. The new assessment results came up to be 10 points higher than in 2021 – improving the rating from silver to gold.
The Gold rating achieved by Canatu, along with being amongst the top 5% of the companies assessed, is concrete proof of our dedication to deliver more sustainable technology and products to our customers.
We are extremely proud that Canatu has earned the Gold medal for sustainability by EcoVadis. Participating in the EcoVadis assessment helps us to demonstrate our commitment to sustainability, and provides our customers with an independent assessment of Canatu as a sustainable partner.
EcoVadis is one of the world's largest providers of sustainability assessments, evaluating companies in over 160 countries. The assessment covers four areas: environment, labor and human rights, ethics, and sustainable procurement. Only 5% of the over 75,000 companies assessed receive the Gold rating.
Read more about our sustainability in action.
Contact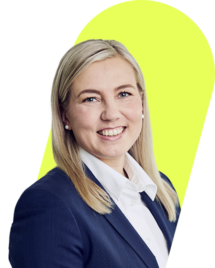 About Canatu
Canatu is a carbon nanomaterial developer creating the most advanced carbon nanotubes for industry-transforming products. The Canatu carbon nanotube (CNT) technology has been created with a unique process that ensures the required versatility and reliability for highly engineered solutions. Canatu partners with forerunner companies, together transforming products for better tomorrows with nano carbon. The company's focus is in the automotive and semiconductor industries with the portfolio's core spanning from ADAS heaters to 3D touch sensors and to EUV membranes. The experts at Canatu think big and create impacts on the tiniest scale – nano solutions for massive impact. Canatu's headquarters are in Finland with sales offices also in the US, Japan and Taiwan.