SPIE Photomask Technology + EUVL conference recap: Canatu carbon nanotube membranes unveiled as a versatile material platform for EUV pellicles and debris filters
At the recent SPIE EUVL + Photomask conference, Jarkko Etula delivered a presentation on the potential of Canatu's carbon nanotube (CNT) membranes in Extreme Ultraviolet (EUV) applications. Etula began by highlighting the versatility of CNT membranes, which act as a game-changing material platform for various EUV applications such as EUV pellicles and debris filters.
Canatu's expertise lies in the development, manufacturing, and licensing of CNT synthesis reactors, with successful mass-production of EUV membranes since 2021.

Etula went on to describe the extraordinary properties of these membranes, including their exceptional mechanical strength, high heat resistance, high EUV transmittance, and minimal scatter and reflectivity.

During the presentation, Etula introduced Canatu's innovative dry deposition method for producing high-purity and strong CNTs. Additionally, he discussed CNT variants including the precise control of wall count, bundle size, and orientation of CNTs, highlighting the ability to tailor their properties for diverse applications.

Furthermore, Etula explored various post-processing techniques aimed at enhancing the purity and performance of CNT membranes. These techniques included thermal purification, surface chemistry matching, and electrochemical coating.
To conclude, Etula introduced CNT membranes as efficient EUV debris filters, effectively blocking particles and unwanted Deep Ultraviolet (DUV) photons, all while ensuring high EUV transmittance.
Download proceedings
Download the most recent 2023 SPIE Photomask + EUVL Conference proceedings to gain deeper understanding of our versatile platform technology, unique CNT synthesis and direct dry deposition benefits, common tailoring, and potential applications for our carbon nanotube membranes.
Download proceedings
Abstract
The next generation of EUV photolithography introduces higher heat loads and mechanical stresses on pellicles. Here we manufacture carbon nanotube (CNT) pellicles directly from a floating catalyst chemical vapor deposition (FC-CVD) reactor, using a direct dry deposition method. This yields high uniformity CNT pellicles of high strength and purity, enabling exceedingly thin pellicles with high EUV transparency. FC-CVD synthesis allows tailoring of CNT diameter and wall count (SWCNT or FWCNT), as well as CNT network density and bundle size. Combining this direct method with the exceptional properties of CNTs provides a versatile membrane platform, modifiable with post processes such as purification to remove metal impurities, or functionalization to match the specific deposition chemistry required by coating processes. Thicker CNT membranes are also suitable for other roles, such as filtering debris from EUV source, blocking DUV photons, or providing a gas seal for differential pressure.

Presenter
Jarkko Etula is an engineer and nanomaterial specialist at Canatu, responsible for spearheading the development of carbon nanotube membranes for the past 3 years, with emphasis on EUV pellicle manufacturing and post processing. His background involves 8 years of academic and industrial experience in carbon nanomaterials, thin film deposition processes, and characterization techniques, with 27 peer-reviewed publications and h-index of 12.
Contact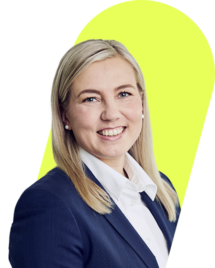 About Canatu
Canatu is a carbon nanomaterial developer creating the most advanced carbon nanotubes for industry-transforming products. The Canatu carbon nanotube (CNT) technology has been created with a unique process that ensures the required versatility and reliability for highly engineered solutions. Canatu partners with forerunner companies, together transforming products for better tomorrows with nano carbon. The company's focus is in the semiconductor and automotive industries with technology for electrochemical sensing developing fast. The experts at Canatu think big and create impacts on the tiniest scale – nano solutions for massive impact. Canatu's headquarters are in Finland with sales offices also in the US, Japan and Taiwan.