The Origo Steering Wheel named as CES 2022 Innovation Award Honoree
HELSINKI, VANTAA and OULU Finland, November 15, 2021 –  Canatu, Siili Auto, TactoTek® and Rightware today announced they have been named  CES® 2022 Innovation Awards Honorees for the jointly developed Origo Steering Wheel concept. The product was recognized for outstanding design and engineering in the Vehicle Intelligence & Transportation category.
This is already the second prestigious award for the Origo Steering Wheel after being recognized a Winner of the German Design Awards 2021. This year's CES Innovation Awards program received a record high number of over 1800 submissions. The announcement was made ahead of CES 2022, the world's most influential technology event, taking place Jan. 5-8 in Las Vegas, NV and digitally. The multi-award winning Origo Steering Wheel concept will be demonstrated at CES in Canatu's booth #6971 in LVCC's West Hall, and by TactoTek in private meetings.
The Origo Steering Wheel brings the smart device user experience (UX) to cars. The driver can control all key functions purely by thumb without letting go of the steering wheel, minimizing distractions and improving safety. Transparent 3D formed touch surfaces enable intuitive and eyes-free control of the car's functions. Physical forms align with the digital user interface (UI), creating intuitive UX while ensuring that the driver has access to the most relevant data at any time. Developed by a Finnish automotive consortium, the Origo Steering Wheel offers an unrivaled combination of inspired design, innovative 3D touch controls and leading-edge software.
"We are all very proud to be named CES 2022 Innovation Award honorees. The Origo Steering Wheel makes driving experience safe and enjoyable, and we are delighted that its value has been recognized through this prestigious award," says Juha Kokkonen, CEO, Canatu.
"We are honored to be part of this innovative collaboration between industry experts," said Tero Koivu, CSO of Rightware. "Our product family, soon to be released as the first all-in-one HMI toolchain Kanzi One, allows the automotive ecosystem to bring advanced concepts to life quickly with production-grade software, accelerating innovation and time-to-market."
"Origo is a compelling example of how innovative design and manufacturing technologies, combined with leading-edge software, are enhancing user experiences," noted Jussi Harvela, TactoTek CEO. "Focusing on the user with system-level solutions makes differentiating innovations more accessible to OEMs and brands."
"Improving safety through innovative HMI design was one of the main goals for Siili Auto in the Origo project. Collaboration with companies that provided the latest innovation in HW technologies and manufacturing enabled completely new experience where SW and physical design are combined in unique way", said Wojciech Kurek – CEO of Siili Auto. "We are really honored to be awarded by the panel of judges."
The CES Innovation Awards program, owned and produced by the Consumer Technology Association (CTA)®, is an annual competition honouring outstanding design and engineering in 27 consumer technology product categories. An elite panel of industry expert judges, including members of the media, designers, engineers and more, reviewed submissions based on innovation, engineering and functionality, aesthetics and design. The CES 2022 Innovation Awards honorees, including product descriptions and photos, can be found at CES.tech/innovation. More will be revealed in January.
Owned and produced by CTA, CES 2022, the global stage for innovation, will convene the tech industry in person and digitally, giving global audiences access to major brands and startups, as well as the world's most-influential leaders and industry advocates.  Visit CES.tech for all CES 2022 updates, including health protocols and registration.
For more information, please contact the company representatives.
Watch animation
Contact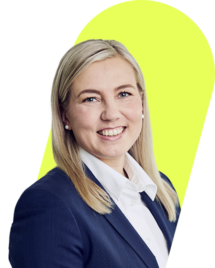 Send us a message and we'll get back to you soon.
About Canatu
Canatu is a carbon nanomaterial developer creating the most advanced carbon nanotubes for industry-transforming products. The Canatu carbon nanotube (CNT) technology has been created with a unique process that ensures the required versatility and reliability for highly engineered solutions. Canatu partners with forerunner companies, together transforming products for better tomorrows with nano carbon. The company's focus is in the automotive and semiconductor industries with the portfolio's core spanning from ADAS heaters to 3D touch sensors and to EUV membranes. The experts at Canatu think big and create impacts on the tiniest scale – nano solutions for massive impact. Canatu's headquarters are in Finland with sales offices also in the US, Japan and Taiwan.
About Siili Auto
Siili Auto is the world's premier creative technology studio fully focused on product innovation and product creation for next generation mobility. In a short period of time Siili Auto, the start-up of OMX Helsinki listed company Siili Solution, has become a significant platform independent player in the global automotive industry software business focusing on the next generation car HMI solutions as well as innovating and prototyping creative technology solutions in the OEMs' product development processes. auto.siili.com
About TactoTek
TactoTek is the leading provider of Injection Molded Structural Electronics (IMSE®) solutions that integrate printed circuitry and electronic components into 3D injection molded plastics. Leading IMSE use cases include human-machine interfaces (HMI), connectivity and electronic styling features for automotive, smart home, appliances and other markets. TactoTek develops and industrializes IMSE technology, creates mass production ready IMSE prototypes, and licenses IMSE technology for 3rd party IMSE part design and global mass production.
TactoTek is funded by international leaders in finance and industry committed to advancing technology solutions that benefit consumers and the environment. TactoTek investors include 3M Ventures, Repsol Energy Ventures, Faurecia Ventures, Conor Venture Partners, Voima Ventures, Nordic Option Oy, Nidoco AB and Cornes Technologies Limited. For more information, please visit www.tactotek.com.
About Rightware
Rightware is the pioneering provider of automotive graphics software tools and services. We are uniquely positioned with a heritage in gaming, graphics, and UI development, and with a dedicated focus on the automotive industry. Our mission is to help automakers become highly efficient and creative with no limits. Our vision is to transform the traditional HMI into a real Signature UI. Rightware is headquartered in Finland and has a presence in China, Germany, Italy, Japan, South Korea, UK, and USA. As a ThunderSoft company, our combined skills and assets allow us to deliver fully integrated HMI solutions, engineering support, and design services. Kanzi is the market-leading automotive UI tool, trusted by over 50 automotive brands across the globe. www.rightware.com.