World's First Multitouch, Button-Free 3D Shaped Panel for Automotive
Canatu, in partnership with Schuster Group and Display Solution AG, has showcased a pioneering 3D encapsulated touch sensor for the automotive industry. The partnership is delivering the first ever, button-free 3D shaped true multi-touch panel for automotives, being the first to bring much anticipated touch applications to dashboards and paneling.
The demonstrator provides an example of multi-functional display with 5 finger touch realized in IML technology. The integration of touch applications to dashboards and other paneling in cars has long been a desired by automotive designers but a suitable technology was not available. Finally the technology is now here. Canatu's CNT In-Mold Film, with its unique stretch properties provides a clear path to the eventual replacement of mechanical controls with 3D touch sensors. The touch application was made using an existing mass manufacturing tool and industry standard processes.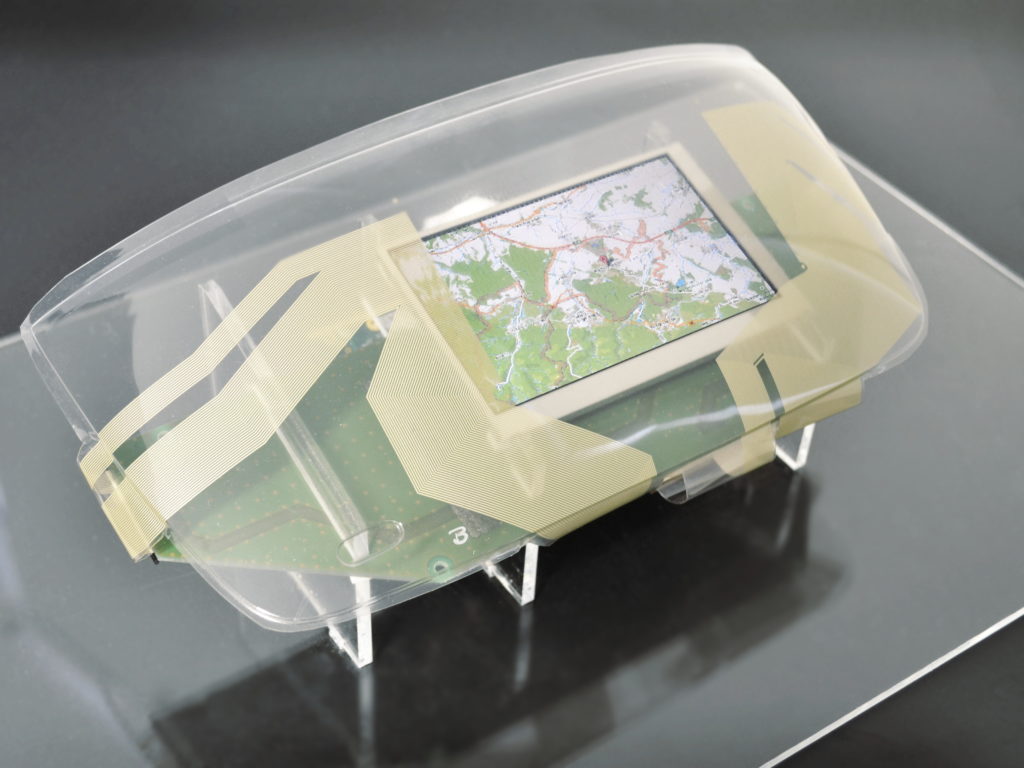 New possibilities for design
Multi-functional display with 5 finger touch realized in IML technology
Specifically designed for automobile center consoles and dashboards, household machines, wearable devices, industrial user interfaces, commercial applications and consumer devices, CNT In-Mold Films can be easily formed into shape. The film is first patterned to the required touch functionality, then formed, then back-molded by injection molding, resulting in a unique 3D shape with multitouch functionality.
With a bending radius of 1mm, CNT In-Mold Films can bring touch to almost any surface imaginable. The unique properties of CNT In-Mold Films are unmatched as no other film on the market can be stretched 120% and molded without losing their conductivity.
A natural partnership
Schuster Group has a long history in manufacturing customized paneling for the automotive industry. Schuster Group is keen to utilize Canatu's proprietary CNT In-Mold Film in their latest next generation product design. The partnership was a natural choice for Schuster Group as Canatu's CNT are the world's highest performing carbon based transparent conductive film for transparent conductors in touch, providing design possibilities previously unavailable to industrial and UX designers.
Contact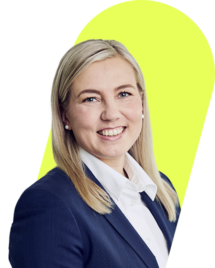 Send us a message and we'll get back to you soon.
About Canatu
Canatu is a carbon nanomaterial developer creating the most advanced carbon nanotubes for industry-transforming products. The Canatu carbon nanotube (CNT) technology has been created with a unique process that ensures the required versatility and reliability for highly engineered solutions. Canatu partners with forerunner companies, together transforming products for better tomorrows with nano carbon. The company's focus is in the automotive and semiconductor industries with the portfolio's core spanning from ADAS heaters to 3D touch sensors and to EUV membranes. The experts at Canatu think big and create impacts on the tiniest scale – nano solutions for massive impact. Canatu's headquarters are in Finland with sales offices also in the US, Japan and Taiwan.
About Schuster Group
Schuster Group is a leading company in development and production of high value decorative plastic parts. Schuster Group is known as a pioneer of IML (in mould labeling) a technology which allows the integration of electronic functionality with high end surface decoration. Schuster group parts fare found on A class surfaces in nearly every automotive interior, and in medical and household appliances. In 2013 Schuster Group got already a German innovation award for the development and integration of capacitive switches in 3D shaped automotive panel.
About Display Solution AG
Display Solution AG, based in Gilching, Bavaria, Germany, is a leading developer and marketer of customized LCD solutions for existing and future markets, combining leading-edge screen and electronic technologies. Products range from single components to complete system solutions built around TFT displays for commercial and industrial use with applications in such areas as digital signage, point-of-sale, point-of-information, automation, measurement engineering, medical instruments, and other mobile and embedded applications.