Canatu raises 12 Million Euro global funding
Slush, Helsinki, Finland – Canatu Oy today announced a capital raise of 12 Million Euros. The round consists of two new investors, DENSO Corporation and Ascend Capital Partners as well as an existing investor, Faurecia.
"These significant strategic investments coupled with partnerships enable Canatu to accelerate product development, further develop the mass production automatization, fasten market expansion, and expand to new strategic product areas. This funding also strengthens our global geographical presence especially in Asia and Europe"

Juha Kokkonen, CEO of Canatu Oy
A new strategic investor, Japanese DENSO Corporation, a leading global automotive supplier, invests 6 Million euro to Canatu Oy. DENSO believes Canatu's 3D technologies offer great product and business opportunities in the future's mobility technology.
The other new strategic investor, Ascend Capital Partners, is a China and Europe focused venture capital firm, that believes in Canatu's technologies. They are helping to further Canatu's expansion into the fast-moving Chinese automotive markets with their investment of 4 Million Euros and simultaneous purchase of existing shares.
Faurecia, one of the world's largest automotive suppliers, is convinced of the potential of Canatu's unique formable touch sensors, which enable design freedom for the cockpit of the future. Faurecia wants to deepen the relationship with Canatu through an additional investment of 2 Million Euros.

"DENSO Corporation wants to be in the forefront of the development in future mobility, especially in Advanced safety and"DENSO wants to be in the forefront of the development in future mobility. Based on this vision, we wanted to invest to Canatu because we trust the unique technology can be used in several product areas of the future's driving", says Hirotsugu Takeuchi , Executive Director, DENSO Corporation.
"Ascend's strong connections in the automotive industry in Europe and China will help Canatu develop partnerships to expand globally.The trend towards electric vehicles and autonomous driving is a major focus for Ascend as we seek companies with innovative solutions sought by the sector.We believe Canatu's technology and products show great potential for our OEM and Tier 1 supplier network, and will play an important part in this period of tremendous change for the automotive industry"

Jörg Buchholz, Partner at Ascend Capital Partners.
Contact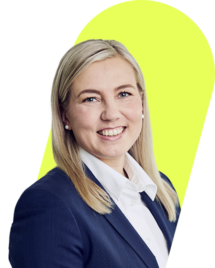 Send us a message and we'll get back to you soon.
About Canatu

Canatu is a carbon nanomaterial developer creating the most advanced carbon nanotubes for industry-transforming products. The Canatu carbon nanotube (CNT) technology has been created with a unique process that ensures the required versatility and reliability for highly engineered solutions. Canatu partners with forerunner companies, together transforming products for better tomorrows with nano carbon. The company's focus is in the automotive and semiconductor industries with the portfolio's core spanning from ADAS heaters to 3D touch sensors and to EUV membranes. The experts at Canatu think big and create impacts on the tiniest scale – nano solutions for massive impact. Canatu's headquarters are in Finland with sales offices also in the US, Japan and Taiwan.
About DENSO Corporation
DENSO Corp., headquartered in Kariya, Aichi prefecture, Japan has approximately 220 subsidiaries in 35 countries and regions (including Japan) and employs approximately 170,000 people worldwide. Consolidated global sales for the fiscal year ending March 31, 2018, totaled US$48.1 billion. Last fiscal year, DENSO spent 8.8 percent of its global consolidated sales on research and development. DENSO common stock is traded on the Tokyo and Nagoya stock exchanges. For more information, go to www.denso.com, or visit our media website.
About Faurecia
Founded in 1997, Faurecia has grown to become a major player in the global automotive industry. With around 300 sites including 35 R&D centers and 122,000 employees in 37 countries, Faurecia is a global leader in its four areas of business: Seating, Interiors, Clarion Electronics and Clean Mobility. Faurecia has focused its technology strategy on providing solutions for the "Cockpit of the Future" and "Sustainable Mobility". In 2018, the Group posted sales of €17.5 billion. Faurecia is listed on the Euronext Paris stock exchange and is a component of the CAC Next 20 index. For more information, please visit www.faurecia.com.
About Ascend
Ascend Capital is a leading international venture capital and financial advisory firm committed to providing world-class corporate financial services and investment opportunities to innovative companies who have potential to grow and expand internationally, especially in Europe, China, and the United States. With extensive regional and international networks, and insight into Chinese and Western capital market worlds, Ascend has set itself apart from other pure advisory firms and pure private equity funds. For more information, please visit www.ascend-cp.com.