Canatu signed a licensing agreement with DENSO
Canatu has today announced a licensing agreement with DENSO Corporation. This non-exclusive licensing agreement consists of Canatu CNT film manufacturing for heaters used in, for example, autonomous car. The joint development and manufacturing both in Finland and Japan serve the customers of Canatu and DENSO Corporation.
The meaning of sensor heaters will increase when the evolution of automotive industry moves towards autonomous driving. The sensors controlling the driving must be reliable in any weather.
"This long-term licensing agreement is very important step for Canatu. We are very delighted about this deep collaboration with DENSO. It shows the tremendous value of the CNT technology and the intellectual property that has been developed by Canatu in Finland. This is one important milestone in making Canatu's solutions to industry standard for the sensor heaters of autonomous driving. Additionally, it allows us to invest further for CNT technology"

CEO of Canatu, Juha Kokkonen
"We believe this technology is very important in the cars of the future and it supports our vision of the future's mobility. We have done calculations with the material and we trust the unique technology can be used in several product areas of future driving", says Hirotsugu Takeuchi, Executive Director, DENSO Corporation.
DENSO Corporation is a leading automotive supplier for advanced technology, such as thermal products. Canatu is a designer and manufacturer of 3D shaped, transparent conductive films for heater and touch solutions. The parties do not disclose the value of the licensing agreement.
Contact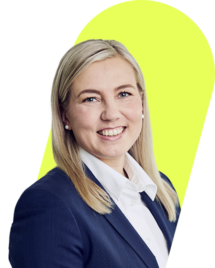 About Canatu

Canatu is a carbon nanomaterial developer creating the most advanced carbon nanotubes for industry-transforming products. The Canatu carbon nanotube (CNT) technology has been created with a unique process that ensures the required versatility and reliability for highly engineered solutions. Canatu partners with forerunner companies, together transforming products for better tomorrows with nano carbon. The company's focus is in the automotive and semiconductor industries with the portfolio's core spanning from ADAS heaters to 3D touch sensors and to EUV membranes. The experts at Canatu think big and create impacts on the tiniest scale – nano solutions for massive impact. Canatu's headquarters are in Finland with sales offices also in the US, Japan and Taiwan.
About DENSO

DENSO is a $44.6 billion global mobility supplier that develops advanced technology and components for nearly every vehicle make and model on the road today. With manufacturing at its core, DENSO invests in its 200 facilities to produce thermal, powertrain, mobility, electrification, & electronic systems, to create jobs that directly change how the world moves. The company's 168,000+ employees are paving the way to a mobility future that improves lives, eliminates traffic accidents, and preserves the environment. Globally headquartered in Kariya, Japan, DENSO spent 10.0 percent of its global consolidated sales on research and development in the fiscal year ending March 31, 2021. For more information about global DENSO, visit https://www.denso.com/global.