Canatu and Continental cooperate for 3D touch in automotive interiors
Press release in German.
Canatu announced today at Automotive Interiors Expo, Stuttgart, Germany, a development cooperation with the technology company Continental.
Canatu and Continental have been working for a completely new type of transparent, 3D touch surfaces in automotive interiors, resulting the world's first touchscreen featuring a 3D touch surface. The transparent 3D shapes have been enabled by thin and conductive Canatu CNT films and sensors.
The concept information display can be operated instinctively by using a 3D-formed touch surface. This seamless 3D surface was selected as one of CES 2018 Best of Innovation Awards Honoree in the "In-Vehicle Audio/Video" category in January 2018 at Consumer Electronic Show, Las Vegas. It was also awarded in May 2018 in Los Angeles with the Display Component of the Year 2018 Award of the Society for Information Display (SID).
The future's HMI will change the driver and passenger experiences totally. With cars becoming increasingly connected, there are also a growing number of touch displays in every vehicle enabling touch and voice interaction.
"We should not forget safety issues with increased UI functionalities. The tactile sensing of our 3D shaped surfaces, such as buttons, sliders and switches – integrated to displays – decrease driver distraction, that is, the driver can use the controls effortlessly, while keeping his focus on driving. Meanwhile interiors are stylish and functional."

Juha Kokkonen, CEO of Canatu Oy
This also inspired Continental to create the concept of its center information display with a 3D touch surface. "The innovative Canatu material gave us new degrees of freedom in cockpit design. It also supports blind operability through physical finger guides and therefore enhances the user experience," says Kai Hohmann, Product Manager Display Solutions, Continental Business Unit Instrumentation and Driver HMI.
"We are extremely excited about the evolution the automotive industry is going through, there are almost no limits to what can be innovated together with our partners." adds Kokkonen.
Press event 5th June at 13.00-13.30 in Stuttgart Messe, Hall 7, booth A7175.
Present at the press event:
Canatu CEO, Juha Kokkonen, juha.kokkonen@canatu.com, +358 40 543 0367
Continental, Andreas Brüninghaus, Andreas.Bruninghaus@continental-corporation.com, +49 6073 124341
Contact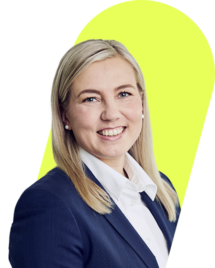 Send us a message and we'll get back to you soon.
About Canatu
Canatu is a carbon nanomaterial developer creating the most advanced carbon nanotubes for industry-transforming products. The Canatu carbon nanotube (CNT) technology has been created with a unique process that ensures the required versatility and reliability for highly engineered solutions. Canatu partners with forerunner companies, together transforming products for better tomorrows with nano carbon. The company's focus is in the automotive and semiconductor industries with the portfolio's core spanning from ADAS heaters to 3D touch sensors and to EUV membranes. The experts at Canatu think big and create impacts on the tiniest scale – nano solutions for massive impact. Canatu's headquarters are in Finland with sales offices also in the US, Japan and Taiwan.
About Continental
Continental develops pioneering technologies and services for sustainable and connected mobility of people and their goods. Founded in 1871, the technology company offers safe, efficient, intelligent and affordable solutions for vehicles, machines, traffic and transportation. In 2017, Continental generated sales of €44 billion and currently employs more than 240,000 people in 61 countries.
Information management in and beyond the vehicle is at the very heart of the Interior division. The product portfolio for different types of vehicles includes: instrument clusters, multifunctional and head-up displays, control units, access control and tire-information systems, radios, infotainment systems, input devices, control panels, climate control units, software, cockpits as well as services and solutions for telematics and Intelligent Transportation Systems. The Interior division employs more than 46,000 people worldwide and generated sales of €9.3 billion in 2017.